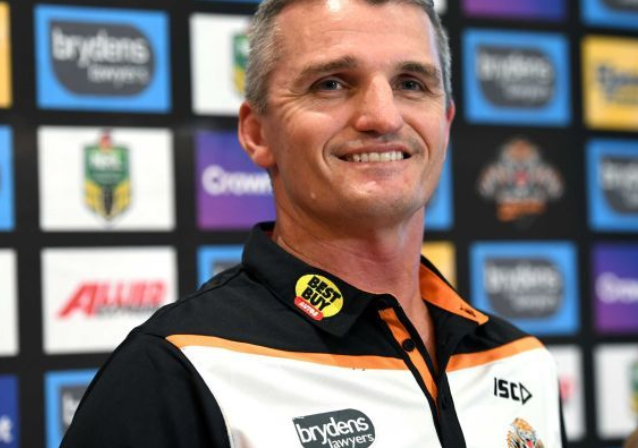 "You sign a contract, you should stick to it": The words that will haunt Ivan Cleary
October 29, 2018
BY CURTIS WOODWARD
@woodward_curtis
It is Sunday, the 16th of April 2017 and Wests Tigers coach Ivan Cleary fronts the media ahead of their clash the following day against Parramatta. For weeks, all the talk has been about whether or not the club would release five-eigth Mitchell Moses early to join the Eels.
Cleary is asked about the Moses contract.
With conviction and that usual Cleary steel he replies: "You sign a contract, you should stick to it."
Fast forward to 2018 and the chaos that has consumed the Wests Tigers again.
For a while, everything was good. Cleary was driving the bus and the squad had bought in. Fans had a team they could be proud of again. They missed the playoffs but they went down swinging. Cleary had changed the culture.
Then the whispers started.
Penrith Panthers halfback Nathan Cleary had a decision to make. Would the young New South Wales playmaker re-sign at the foot of the mountains or would he follow his father to Concord?
He re-signed with the Panthers only intensifying speculation about his old man.
All this despite Penrith general manager Phil Gould sacking Cleary as head coach several years ago because he looked "tired".
The whispers kept on.
Ivan met with Panthers officials. Gould blew it off.
Witnesses at the Wests Tigers presentation night say chief executive Justin Pascoe and Cleary didn't say a word to each other – 'frosty' one might say. Fans on social media downplayed the story.
But the whispers wouldn't go away.
Then Ivan no-showed the Wests Tigers grand final lunch. No big deal. Many of the players weren't there, either. Nathan posts a photo of him and 'Big Iv' sipping margaritas on Instagram.
No sweat. Nothing to worry about here.
Gould denies everything. Some believe him.
Then Ivan goes to ground. Nothing. Radio silence.
It's fair to speculate Ivan was gone as soon as his son re-signed with Penrith. The only problem was, Ivan had a contract with Wests Tigers.
"You sign a contract, you should stick to it" – someone once said.
Quite rightly, Wests Tigers players were furious when they received a group text message from their outgoing coach over the weekend. So angry that at least one of the players leaked the text to NRL.com.
Ivan Cleary likely to be announced on 5-year deal at Penrith later today. Unlikely to be presser. Just a statement from club with some quotes no doubt. Would be nice touch if Ivan included an apology to Tigers supporters in there somewhere. Tipping unlikely though

— Brent Read (@brentread_7) October 29, 2018
Good luck to Ivan Cleary and Nathan Cleary working together every day. Reminds me when I used to work for my dad when I was younger as his labourer, nearly have punch ups everyday. And I couldn't drive manual so he called me a girl every day😂😂

— Nathan Peats (@nathanpeats9) October 28, 2018
.@WestsTigers you have an incoming coach who'll get the players to work as hard as ever and get them fit and ready for the 2019 @nrl season. That combined with the creativity in attack that's in the DNA of the club will mean a top 8 finish for the Tigers 🐅 next year i reckon.

— Lote Tuqiri 🇫🇯🇦🇺 (@LoteTuqiri) October 28, 2018
"G'day boys. I hope this finds you well and enjoying your time off," Cleary said.
"I was writing to you in the hope of beating the press.. to let you know that I will no longer be your coach at Wests Tigers.
"This is an extremely uncomfortable situation for me as I have genuine fondness for the club, and I have loved coaching you all.. I understand that this situation has caused some pain for people that I care about, along with putting the club in an awkward situation… I do not feel good about this.
"I would have preferred to do this in person but time and circumstances have made that impossible.
"I hope we meet again soon and I wish you all the very best in the future. You have my number and I am always open for a chat if you wish. Iv."
Wests Tigers have announced Michael Maguire as his replacement on a three-year deal.
Ivan now gets to coach his son at the Panthers.
Time will pass and people will move on. The rugby league news cycle demands it.
Whether the Cleary boys get their fairytale ending is another story altogether.
@woodward_curtis