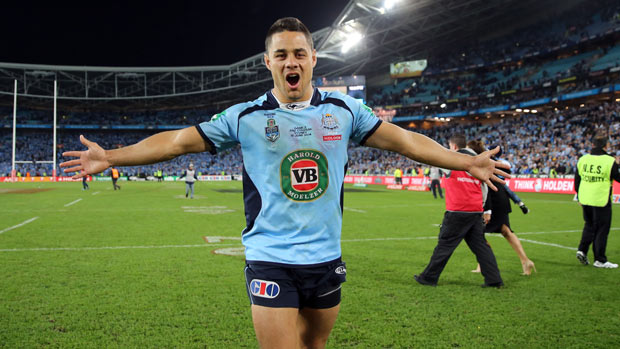 Six Continents, 100-Plus Countries Means World of Origin
July 7, 2015
From Botswana to Brazil, Mongolia to Monaco and Afghanistan to America, State of Origin III is ready to take on the world.
The argument about whether the tribal annual contest between New South Wales and Queensland should only be played in Sydney and Brisbane becomes null and void when you realise how many people have access to this blockbuster event.
Around the planet, in every corner of the earth, Origin is available.
Like all arguments based on nostalgia, eventually it will be superseded. The wall will be smashed down and when it does, in time, Origin will be our showpiece to the rest of the world. We're still taking baby steps; we've only just scratched the surface of the marketability of Origin.
Think about this.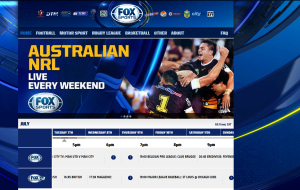 www.foxsportsafrica.com
When Aaron Woods or Matt Scott charge into the charging defensive line for the first time on Wednesday night, sports-mad New Yorkers are comparing their padded heroes of the NFL to David Klemmer and Josh Papalii. 11,000kilometres away, a young Yemeni family has stumbled across the bright lights of Suncorp Stadium for the first time. South Africans, from Port Elizabeth to Cape Town will be wondering why quick taps are taken ahead of penalty goals while bars throughout Bangkok, Hong Kong and Singapore will be full of ex-pats and locals alike, mesmerised by the talents of Johnathan Thurston, Michael Jennings and Greg Inglis.
In all, 117 countries will air Origin III from Suncorp Stadium.
That's six continents.
When you click through to Fox Sports Africa's website, the first thing you see is a huge banner for week-to-week coverage of the NRL, no sign of the AFL or Super Rugby here. "The NRL is one of the world's toughest competitions boasting some the finest rugby league players on the planet" a description reads on the NRL page.
Origin III will be beamed into Canadian homes from Vancouver to Montreal from 10am Pacific Time via SportsNet, the early hours of Wednesday morning across Fox Sports affiliates in the USA, Europe, the Pacific, Asia and the Middle East.
Hell, the United Kingdom's Premier Sports website has a huge Inglis banner with a clock, counting down the seconds to kick-off.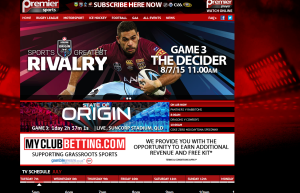 www.premiersports.tv
Get ready for a cracker of a decider in Brisbane.
And the next time you want to argue that these games should only be played between the borders of NSW and QLD, think again.
The world is a big place.
@CurtisWoodward1