Seven-figure rookies: Payne Haas has the improbable task of living up to the cash thrown at him but who can we blame?
July 24, 2018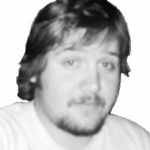 BY CURTIS WOODWARD
@woodward_curtis
In the year 2000, Canberra Raiders announced the signing of young prop Ryan O'Hara from rivals Canterbury. Only problem was, the talented bookend was still playing Jersey Flegg. The Raiders paid a small fortune to get him down the Hume Highway.
O'Hara hadn't played NRL or reserve grade for that matter.
Yet the Raiders had their man. Canterbury were spewing.
Unsurprisingly, O'Hara impressed upon first grade debut and went on to win Canberra's Rookie of the Year. A few years later he scored his one and only New South Wales jersey. Things fizzled out pretty quickly for O'Hara after that. Injuries played their part. He signed with Wests Tigers but he never captured the imagination again.
You can't blame him for taking the money from the Raiders.
So who takes responsibility then?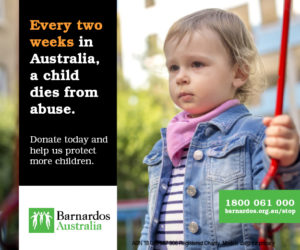 Where is the duty of care to this kid?
O'Hara was on a hiding to nothing.
Fast forward to 2018 and Brisbane's re-signing of rookie Payne Haas.
A baby-faced giant who made his NRL debut earlier this season as an 18-year-old. He's played two more games since. He could be the next big thing. The next Jason Taumalolo on the production line. That's why the Broncos signed him on a mammoth $3.4 million deal just last week.
Question…
How responsible is it of our clubs to throw $3.4 million at a teenager in such a vicious, cutthroat world?
It's hard enough for men ten years his senior to master NRL's landmines let alone chucking a boy in the deep end, dropping a bagful of cash on his head and expecting him to swim.
It isn't fair.
Remember Karlos Filiga?
This kid was dubbed the next Sonny Bill Williams by his manager, Gavin Orr, who just so happened to also manage SBW.
"I see a lot of similarities – they are big, strong, fast, aggressive kids who are dedicated to their training," Orr said in 2007.
"We're reading a lot about Israel Folau and people like that – we'll be reading about him next year. This kid's at that level."
It's one thing talking your client up, it's another putting a death sentence on his career.
Filiga signed with the Sharks as an 18-year-old (with no NRL experience) for $600,000 in '07 – a fair chunk of money back then.
He would go on to play 11 minutes of first grade before being released by the Sharks and never seen in the NRL again.
Nobody is saying Haas will turn out like O'Hara or even Filiga.
Haas might surpass Taumalolo and everyone else on his way to the top of the mountain.
Sometimes though things just don't work out.
https://www.youtube.com/watch?v=x1J6UtMqPVE
The pressure on certain youngsters to come into grade and live up to the hype is too much for them to handle.
A minority do it with ease – SBW, Folau and more recently Kalyn Ponga.
Surely it's time for some blanket rules and regulations which will help ease the burden on our rookies?
Aren't they under enough pressure before we suffocate them with seven-figure deals?
@woodward_curtis
Catch The81stMinute Call Team this Saturday from 2pm live on steelesports.com.au for the Intrust Super Premiership clash between Mounties and the North Sydney Bears.