Wests Tigers who? Camden Council to spend $3 million on footy precinct upgrade
March 27, 2019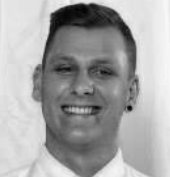 BY A.J NASH
Forget Wests Tigers – we will do it all ourselves. That is the message from the people of Macarthur after Camden Council announced it was set to spend $1.39 million on two brand new rugby league fields at Elderslie.
The footy ground upgrades are part of a $3.1 million spend to upgrade the current sporting precinct which will also include a new BMX track, cricket field, a new road network and carpark, amenity and playground upgrades and cycle paths.
"By implementing this masterplan, we'll be creating one of Macarthur's biggest sporting hubs, right here in Camden," Camden mayor Peter Sidgreaves said.
"I know our community is very excited about its delivery.
"Council engaged with residents when forming this masterplan in March 2018, to hear what they wanted for Kirkham Park, including sports facilities, parking and internal roads.
"What we're delivering here is what our community wants to see."
Home of the Camden Rams rugby league club, the area is considered the centre of the heaving Macarthur region in the coming years, linking Campbelltown with the Wollondilly and Southern Highlands.
Shock leader in Arthur Beetson Medal after two competition rounds
A source closely involved in the local community took a swipe at Wests Tigers after the announcement.
"I think they've made it clear," he told the81stminute.com.
"They just spent millions helping Balmain and buying up another club in the middle of the city and we're out here getting on with it.
"I don't think people are that dumb and can understand where they sit."
Join The81stMinute Call Team this Saturday from 2pm for Mounties against the Knights live on steelesports.com.au