Hall of Fame #44: Keith Barnes
June 8, 2017
Keith "Golden Boots" Barnes is an iconic Balmain Tigers legend and former Australian captain. Originally born in Wales, Barnes grew up in Wollongong before heading to Sydney to join the Tigers.
Such was his talent, Barnes walked straight into the Balmain first grade side as a youngster and never played a reserve grade game at the club. Barnes and his Tigers were a victim of the all-conquering St George Dragons – going down in three grand finals to the famous Big Red V.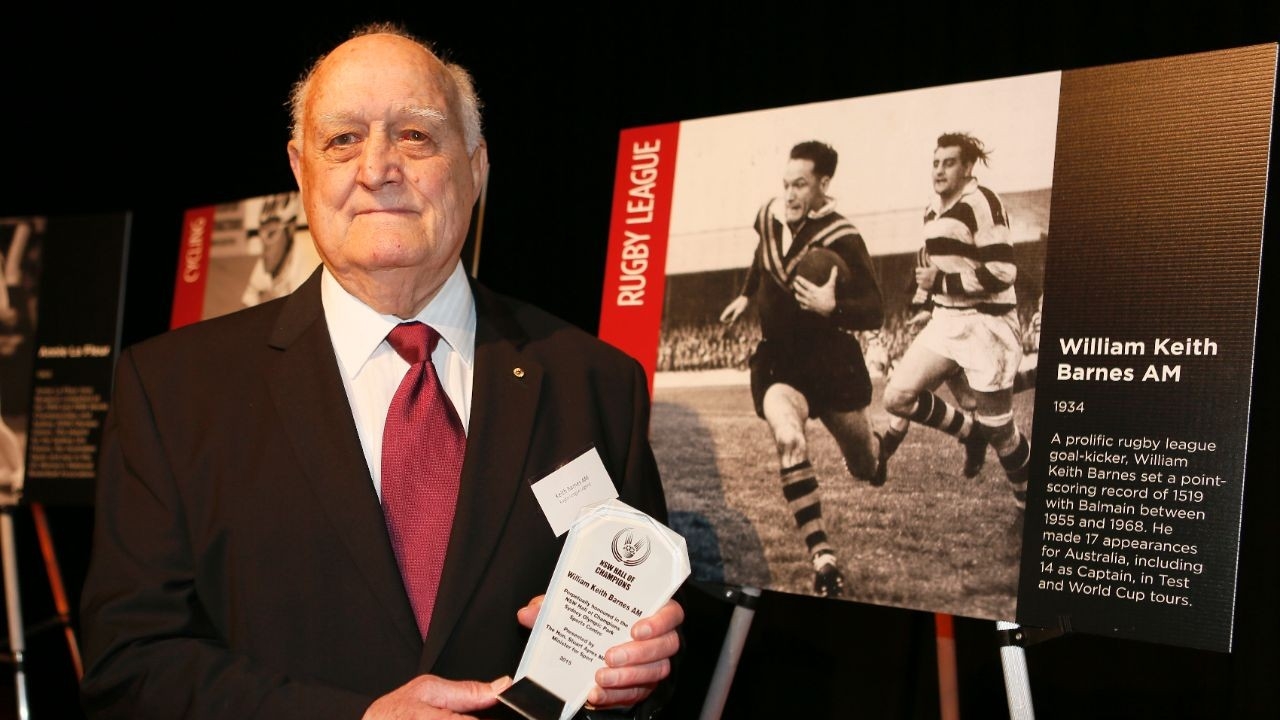 (Credit: Sydney Olympic Park Authority, photographer Rick Stevens.)
He made his debut for New South Wales in 1956 before representing Australia the following season.
Barnes played 17 games for Australia before becoming a referee in retirement and was also an Amco Cup commentator in the 1970's for Channel Ten. He would later work in administrator for the Tigers holding a number of positions within the club including Chief Executive.