Dead rubbers statistically more open games which is bad news for the Maroons but doesn't mean there aren't 'moments' to be had
3 min read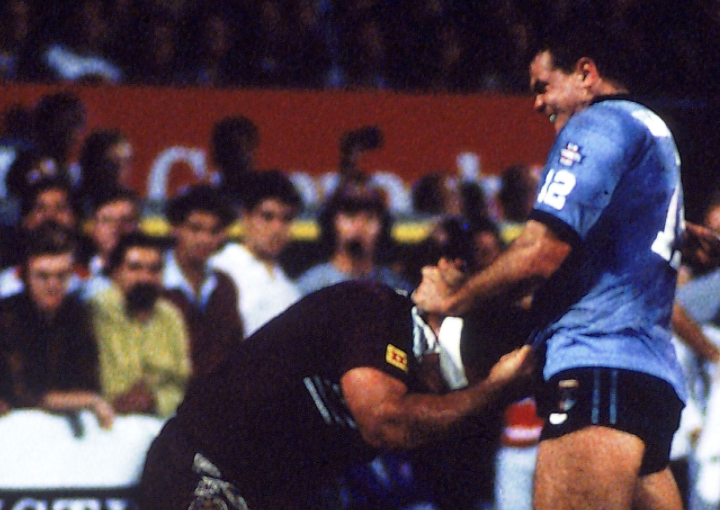 BY CURTIS WOODWARD
State of Origin dead rubbers are far more open than Game I or Game II of any given series. This is the last thing Queensland fans need to hear as they desperately try to stop a mighty New South Wales Blues outfit on the Gold Coast this Wednesday.
The Maroons have been blown off the park in the first two encounters against one of the most exciting rugby league teams ever assembled in the Australian game.

While QLD holds a total aggregate points score of 394-317 in dead rubbers, this NSW squad is a totally different beast.
This is a Blues machine that has destroyed QLD in back-to-back matches – littered with some of the most gifted footballers we'll see in our lifetimes.
Tom Trbojevic, Latrell Mitchell, Nathan Cleary, Josh Addo-Carr, James Tedesco… it goes on and on.
This a freak-show of pure talent.

It isn't fair.
Forget this Blues side for a moment.
Through history, dead rubbers average almost 10 more points than the first two games of the series.
There is no doubt they are far looser.
How scary for the Maroons?

QLD is in trouble.
They don't have the firepower to go with the Blues but also don't have the defensive structures to stop them that way either.
Of the 17 dead rubber games since the inception of three-game series (1980 and 1981 were one-game series), the Maroons have won 10.
The Blues have won the 'clean sweep' just three times but when they have, they've done so by an average of 22 points in Game III.
There's a fair chance that average could spike in an extreme way after Wednesday night.
But there is no reason to not tune in.
Yeah, we all hate what the ARLC has done to the sport and the rule changes that have chewed up and spat out the fabric of our game.
Origin hasn't been burnt too hard.
We keep our heads above water relying on the history of hate.
QLD vs NSW.
The Blues might win by 30 or 40 but it's worth watching… even just for a couple of new Origin moments that could go down in folklore.
Remember the heavyweight bout between Paul 'The Chief' Harragon and Marty Bella in 1993?
Who would know looking back now on YouTube that this was a 'dead rubber'?
On the first play of Game III, 2007, QLD cult hero Dallas Johnson charged down field to put a shot on Blues prop Brent Kite. He was knocked silly and taken from the field.
He wouldn't have returned to the contest in 2021 but nobody told Johnson that Game III, '07 was worth nothing despite QLD already winning the series in the previous game.
How can you forget what happened at Lang Park in 2009?
The Blues had the match won despite already losing the series.
Rival enforcers Brett White and Steve Price started throwing them.
White hit Price flush and the QLD tyro was out cold but before he could hit the ground, Blues second-rower Trent Waterhouse came across and crash-tackled him to the dirt.
It sent the game into complete chaos.
Paul Gallen suggests players in bubble barbecue alone rather than risk breaking strict lockdown rules in Queensland
Fans flung bottles onto the field in similar scenes to 1988 when Wally Lewis was binned by referee Mick Stone.
Justin Hodges lost his mind.
QRL chairman Bruce Hatcher fires back at 'Fatty' Vautin and offers to sign stat dec that Billy Slater was never offered Maroons coaching job
So did, of all people, Maroons captain Darren Lockyer who ordered a bomb be put up into the air after the full-time siren for little old NSW custodian Kurt Gidley who got dog-shotted which started another fight.
We may not be happy with what the NRL has done to our game in 2021.
Might all agree that the Blues are going to smash QLD again too.
But there's moments to be had.
It's on the individual players to stand up.