Ten images of Queensland disrespect far worse than NSW rookie Jarome Luai sledging Felise Kaufusi
4 min read
BY STAFF WRITERS
The Queenslanders need all the help they can get after being smashed 50-6 in the opening game of the State of Origin series. They'll use anything they can find to get themselves going for Game II this Sunday night in Brisbane.
Desperate times make desperate people.
That's why we weren't shocked to see the Maroons firing up over an image from Game I on Townsville of New South Wales half Jarome Luai standing over the top of a fallen Felise Kaufusi. There's really not that much to it. It's an image we've seen hundreds of times since 1980.
"Yeah, yeah it has popped up a fair bit since game one," Maroons skipper Daly Cherry-Evans told Channel 7.
"I dare say it is going to happen again. He (Luai) will probably be doing the same sort of stuff (sledging) on Sunday but we will be better prepared for it. We are all aware of it so we don't need our noses rubbed in it."
It's barely worth talking about.
Especially when it comes to the Maroons who have their own history to explain.
The following images prove Queensland don't have a shout in this argument.
NSW don't need anymore help for Game II but here's some ammunition for the boys in blue.
THE MIDDLE FINGER I
Queensland had just pinched victory in Game I of the 2005 series after Matt Bowen took an intercept off a Brett Kimmorley pass. The Maroons had won in golden point. Maroons manager Chris Close then thanked Blues coach Phil Gould the only way he knew how. The joke was on Close, however, as the Blues went on to win the series.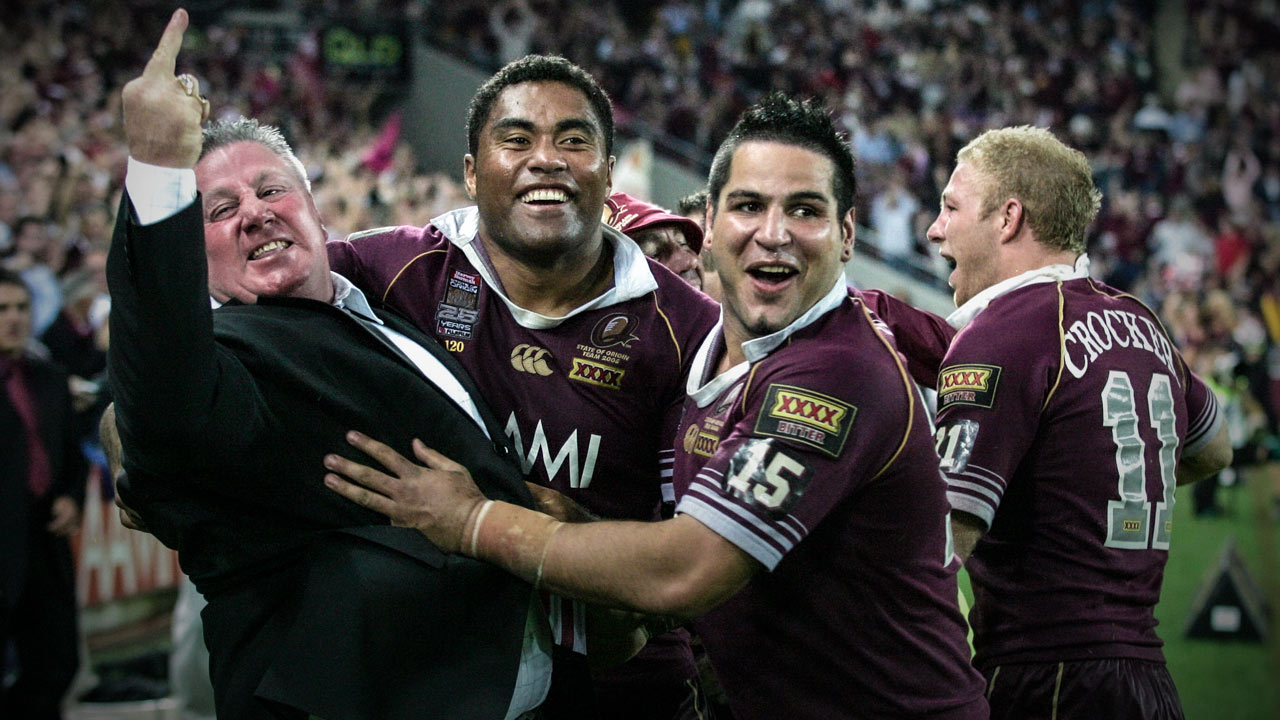 QLD FANS WASTE PERFECTLY SHIT BEER
After another great Origin brawl, this time during the 1988 series, referee Mick Stone sent some bloke called Wally Lewis to the bin. Instead of copping it on the chin, the manic Queensland crowd at Lang Park started throwing full cans of XXXX onto the field almost hitting several Blues players and media on the sidelines.
TAKING THE PISS
This would never happen at Stadium Australia! Here is a Maroons fan so keen on the footy she decided to relieve herself on her seat during a match in 2011. The Blues should honour this Sunday's performance to all the ladies of NSW with a tad more class than this.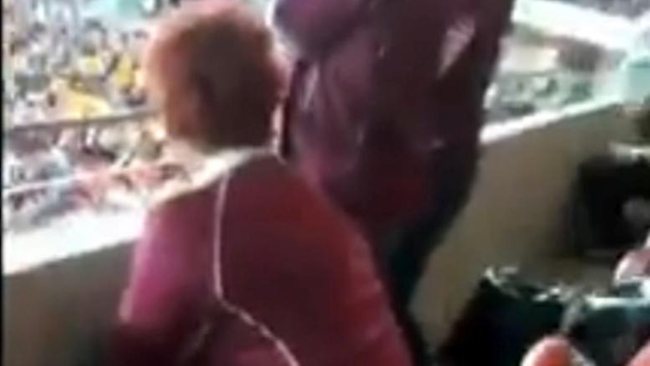 WILL CHAMBERS TRYING TO SWITCH STATES
Plenty can be said about Will Chambers and the "love" those in New South Wales have for the centre. He's one of the all-time great nigglers and villains of Origin but this is absurd. After James Tedesco crossed for the series-winning try in Game III, 2019, Chambers realised that he no longer wanted to be a Queenslander and tried to slide into Blues celebrations. The cheek!
THE MIDDLE FINGER II
Another classy display from the Queenslanders. This time it's Dave Taylor flipping off Blues players after Game III of the 2012 series.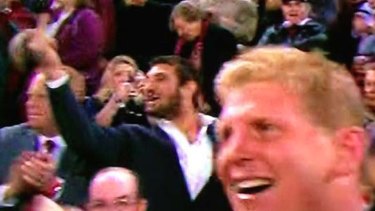 BIG BULLY RAG DOLLS OUR LITTLE HODGO
Someone should tell Gorden Tallis to pick on someone his own size. It won't be us.
THURSTON RIPS INTO PEARCE
If winning 3000 Origin series wasn't enough, sore winner Johnathan Thurston had to sledge Mitch Pearce after another pasting at Suncorp in 2015. Pearcey may have said a few things in the weeks prior…
NATE MYLES HEADBUTTS GAL'S FIST
Here's The G-Train, minding his own business during the 2013 series, when some bloke called Nate Myles starts a biff. You couldn't make this stuff up! Thankfully, Gallen's hand was okay.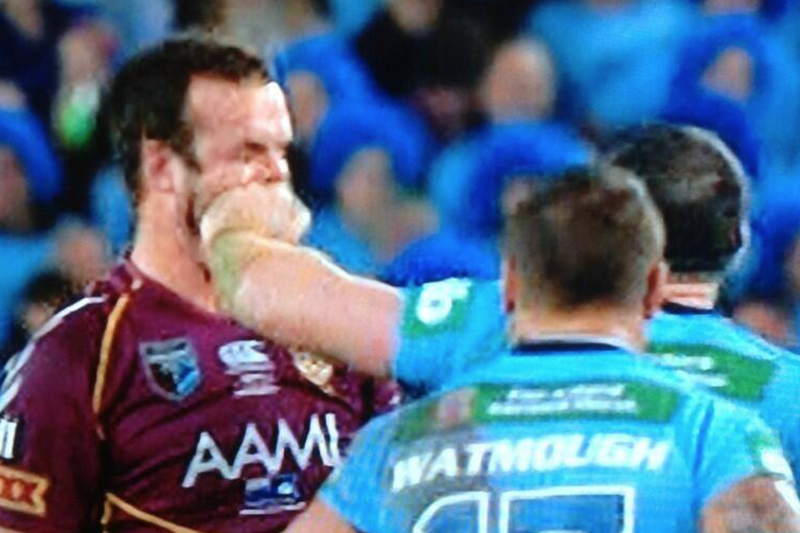 QUEENSLANDERS GO COMPLETELY INSANE
We love almost everything about the 2009 fight between Brett White and Steve Price except for some lunatic in a Blue jersey coming over the top after White had already knocked Price out cold. Then came one of the saltiest passages of play we'll ever see in Origin. With the game gone, the Maroons and the crowd lost it. Captain Darren Lockyer ordered a bomb go up from the ensuing penalty with one goal in mind, try to inflict as much possible pain on little old Kurt Gidley (who had nothing to do with it) as possible. Real tough.
AYE AYE YIPPEE
The Australian team had just beaten New Zealand in a Test match in Townsville in 2012. As they celebrated, the Queensland contingent started singing the Maroons team song. It bewildered the New South Welshmen in the side and caused outrage from the fans at the time who were already sick of seeing the Maroons win in the Origin arena.