'Not NRL standard': Wests Tigers couldn't possibly pick Leilua brothers on the same side of the field ever again
4 min read
The Sydney Roosters did not need any extra help on Sunday as they traveled down the M5 for a round two clash with Wests Tigers at Campbelltown Stadium.
Despite several stars missing, the Roosters rolled out at Leumeah and put 40 on their opponents.
The Tricolours barely got out of second gear but it all looked so easy.
Joey Leilua should have been fired up and more importantly – focused – after a nightmare trip to Canberra in round 1.
His brother Luciano was pretty good against the Raiders but still had his moments.
Luke Brooks was playing in his 150th NRL game at Campbelltown.
Looking at Wests Tigers' left-side defence, Trent Robinson would have been licking his lips.
The game plan was simple.
Run at Brooks, run at Joey, run at Luciano.
And wouldn't you know it?
Wests Tigers crumbled without a whimper.
While Brooks had a forgettable afternoon, kicking the ball dead several times while his team pressed the Roosters line, he didn't get much help from his teammates on each side of him down the other end of the ground either.
Joey, specifically, looks disinterested and happy to pick up a pay check.
In round one in Canberra, the Samoan International finished with a 64.3% tackle efficiency according to NRL.com – the worst in the team.
The niggle in his game has always been there.
Against the Raiders, the big centre gave away two penalties.
In round 2 against the Roosters, he finished with ONE fantasy point which included 7 missed tackles. He ran for just 33 metres for the entire game.
The match highlights from the first two rounds isn't easy to watch.
It's alarming the lack of interest from the Leilua boys after they are beaten in the defensive line.
While others turn and chase, desperately trying to stop a runaway opponent, the brothers barely break into a walk.
In the 7th minute with the scores still at nil-all, Luke Keary came down the right side and gave the Roosters a quick play-the-ball. James Tedesco then beat both Luciano and Joey with a ball to Joseph Manu on the outside. Brett Morris then chipped back to the inside for James Tedesco's first try. Jacob Little finished on top of Tedesco while the 11 and 3 for Wests Tigers watched on their heels fifteen metres away.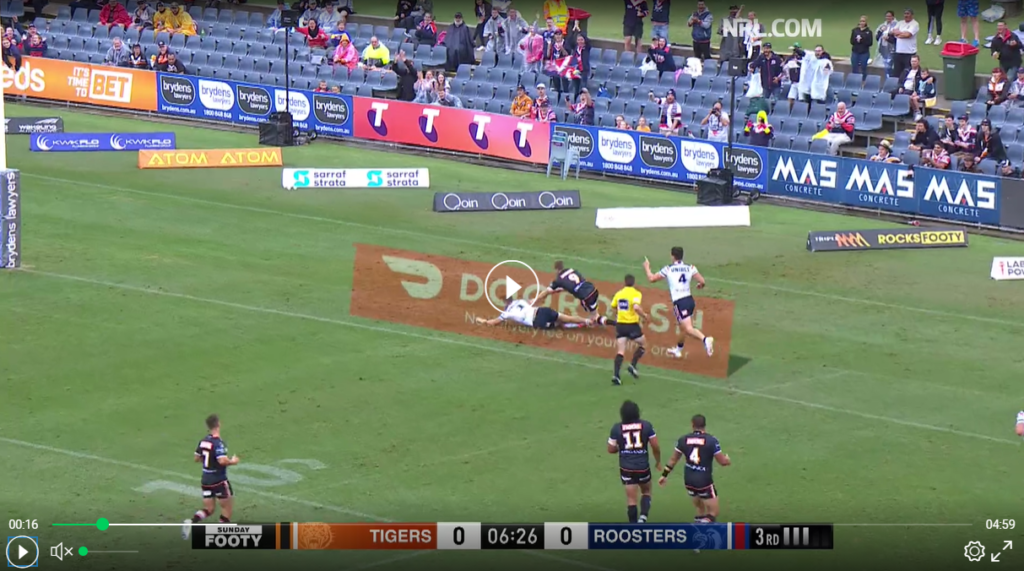 Six metres later the Roosters came the same way. Joey engaged the lead runner and came up with thin air.
Morris streaked away to score.
On 34 minutes, Keary hit big second-rower Sitili Tupouniua flat and only had little halfback Brooks to beat with no help in sight. Tupouniua dragged Brooks across the line.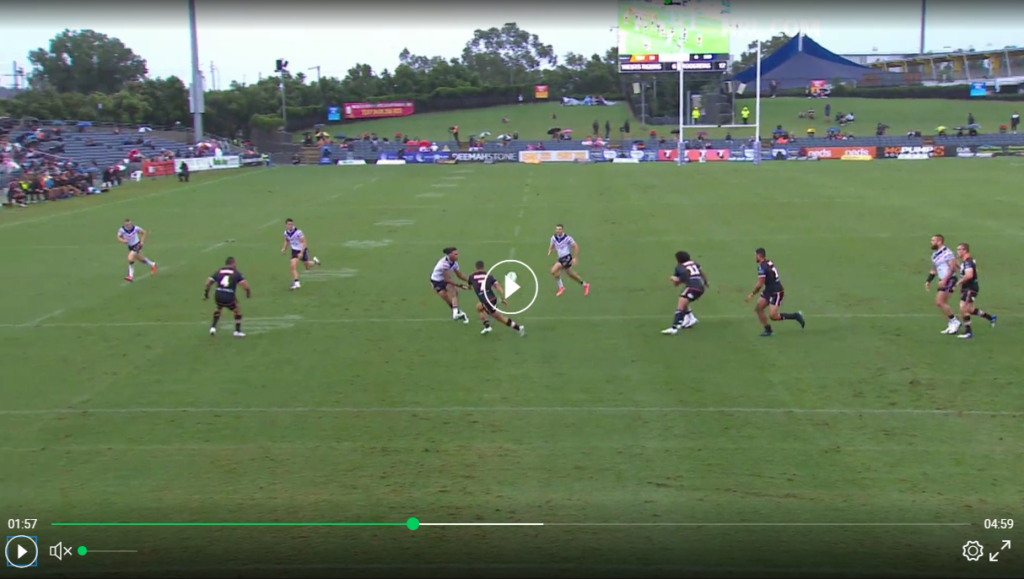 Six minuttes into the second stanza, Roosters shifted right, this time with Jared Waerea-Hargreaves releasing Keary again. As Keary took the pass, he had Luciano and Brooks in front him but both had over-committed (just enough) to JWH with Joey Leilua holding his ground on the outside.
Instead of coming forward, Joey Leilua went backwards and slid.
Keary found all the space he needed as he went in behind Joey who had turned his back to try and cover his opposite Manu.
Brooks had little chance from the inside but still chased the whole way – forcing Morris to plant the ball wider out as he grabbed his second.
After 50 minutes, Keary grubbered in behind the line with the ball bouncing of Luciano's legs and straight into the arms of Tedesco who easily wrong footed Wests Tigers fullback Daine Laurie to the line.
With time running down and the Roosters up 34-6, Keary bombed wide with Joey Leilua settling underneath it.
Instead of attacking the ball and diffusing the kick, the former City Origin representative simply let Manu catch the Steeden. All well and good if you can make the tackle and immediately shut down the play. Instead, Manu was allowed to get the ball away to Lindsay Collins who gifted B-Moz his second hat-trick in as many weeks.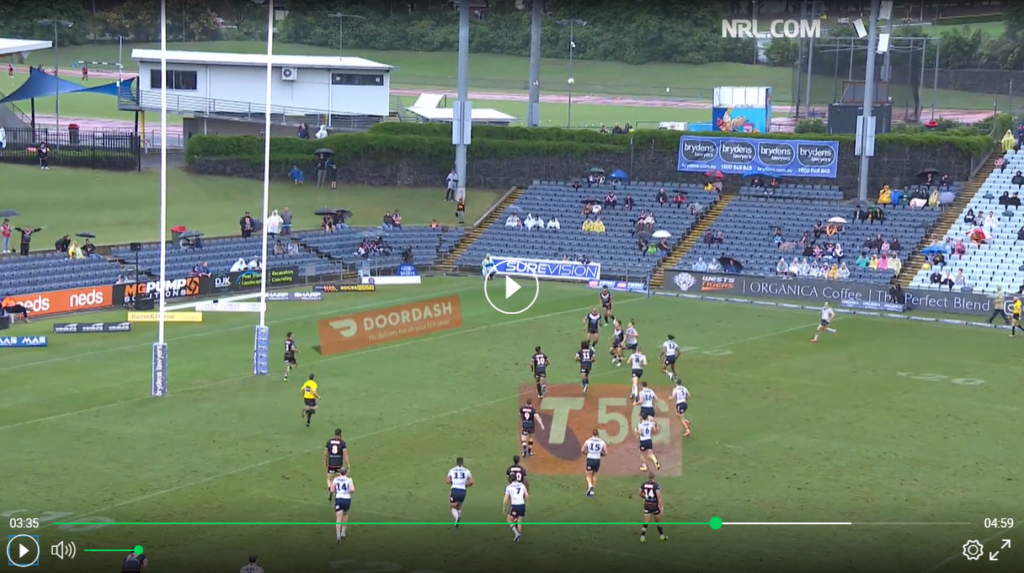 It's not NRL standard.
Hell, it isn't even NSW or QLD Cup standard.
"They definitely gave us a workout down our left edge and we are going to have to look at that," Maguire said at the press conference after more than 6000 locals braved the horrid Sydney weather.
"The guys on that left edge need to have a good look at themselves about how we rectify that.
"I'll make changes where I see fit. Ultimately we can't accept that scoreline or that result.
"We are all accountable to what we do and we have to look as a team at how we fix that and rectify that. It is very disappointing."
Disappointing is not the word, Madge.