Identity theft: We all complained about lack of spirit in Origin I and now we are penalising players for firing up in Origin II?
4 min read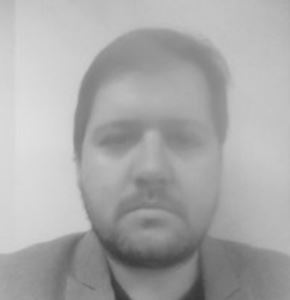 Rugby league, dear old girl, bless your weary legs. You are almost there. The finish line is in sight. One more State of Origin next Wednesday and you may rest.
It is now mid-November and we're still here.
Never have we all yearned more for a Mitchell Starc bouncer or a Steve Smith pull shot.

And while we've always boasted how you can never kill rugby league, the cockroach of the sporting world, and how it grows in might despite our best efforts to destroy it… something says the old shagger needs a spell and a stiff drink.
We've hit her with Super League wars, salary cap scandals, sex romps, drug cheats and a million Mad Mondays.
But there's been nothing like 2020.

After all, it's not every year you can say a worldwide pandemic killed over a million people and stopped humanity in its tracks. The follow on from that has meant that sports every where were changed forever.
The NRL was the first code to return from lockdown.
Rivals scoffed and sniggered.

Yet here we are in November, arguing about shoulder charges, referee's and Phil Gould's commentary.
On Wednesday night at ANZ Stadium, the New South Wales Blues hammered Queensland 34-10 to keep the series alive and force a decider in Brisbane next week.
It was a far better spectacle than what we saw in Game I in Adelaide. It usually works that way. Game I always seems to be a little more dour as the opposing teams move their chess pieces around the board.
In the build-up to Game II, News Corp's Paul Kent demanded we 'bring back the biff'.
Former Blues centre Ryan Girdler stuck into the sides for the lack of sledging in the days prior to the match.
Well we got plenty from the players in Game II.
That's what we all wanted right?
Sheer skill, pure excellence and some fisticuffs…
It's what sets State of Origin apart from rival sports and even the NRL premiership.
You get away with just a little more in Origin because, apparently, it means more (that's what the NRL markets to us, anyway).
They tell us that Origin is the fiercest contest on the planet and they demand millions of dollars from state governments just to host the thing.
Payne Haas and Tino Fa'asuamaleau apparently don't like each other. Good. They shouldn't like each other. One is in a blue jersey and the other is in a maroon jersey. The big boppas had a dig and teammates came from everywhere. The crowd loved it. Thunderous roars came from homes both sides of the Tweed.
They both, quite rightfully, got sent to the sin bin.
That should have been the end of it.
On Thursday, we find out they have been charged with grade one contrary conduct.
It doesn't mean much to be honest as they'll be free to play next Wednesday.
The stoush however will cost them $750 each in fines.
Why charge them at all?
Wayne Bennett reckons he understands State of Origin better than anyone. So what made him come out after the game and blame a journalist's yarn on Haas and Fa'asuamaleau's past as the trigger that started the fight?
Really, Wayne?
A reply of, "that's Origin for ya", would have been sufficient.
Nobody else was pumping up the match, Wayne.
Don't blame a journalist for trying to do his job when you wouldn't even let a camera into your camp for a documentary celebrating 40 years of Origin.
Then there's the drama surrounding Maroons superstar Cameron Munster after the five-eigth was ruled out of the match after just a few minutes.
Munster was concussed in the first-half at Homebush after a "mid-air" tackle from Blues enforcer Tyson Frizell left Munster dazed and confused on the turf.
It looked like two guys going for the football in a State of Origin game.
Frizell got it wrong and then made illegal contact.
It was a horror start for the Maroons who never recovered.
But the fact is, Frizell wasn't trying to attack Munster. He was playing the ball and got it wrong. Simple as that.
Frizell was the only one chasing the kick so you can argue Nathan Cleary was kicking for him.
If he was trying to harm Munster than you could also argue that it was a set move from Cleary and Frizell to illegally attack the Queenslander.
Some Queenslanders want Frizell suspended.
Why don't we suspend Cleary while we're at it?
Suspend Brad Fittler and David Trodden too.
This is all getting a little silly.
We all need a break.
It is November after all.