Barry Muir and Tom Raudonikis don't care it's November or you're in a 'bubble': Just bash the s*** out of each other!
3 min read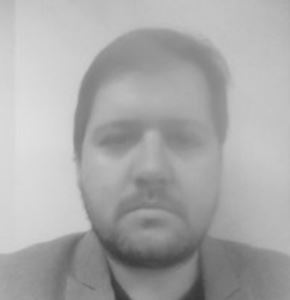 Some think that, for whatever reason, this State of Origin decider won't mean as much to the fans or the players.
It is easy to argue that COVID-19 and the reshuffled rugby league season, and the fact we're still playing deep into November, has thrown everything out.
This pandemic has thrown everything out.

In a regular year, in the middle of the season, your writer would have received dozens of texts and calls about Wednesday's blockbuster.
Nothing brings out patriotic hatred between New South Wales and Queensland quite like a live Game III in Origin.
It has been noticed that in 2020, in November, it takes a little longer to get going.

By kick-off though, in lounge rooms and pubs on both sides of the Tweed, the blood automatically starts to boil.
Yes, television ratings are down, but the ones we're missing this year are the neutrals and the ones from outposts that aren't programmed to watch Origin 37 days away from Christmas.
To put all this in perspective, some NRL clubs are already in pre-season training.

Did we mention we're only 37 days away from Santa?
These are strange times.
But nobody in twenty or thirty years is going to give a shit about what these 'professional athletes' had to put up with.
All they will see is the scoreboard and the series result.
One of the greatest halfbacks of all time, Queenslander Barry Muir, played for Australia 25 times.
He spent his whole life hating New South Wales.
Muir never took a contract from a club in the NSWRL and "put up" with those south of the border on Kangaroos trips – but he hated how the Sydney premiership always seemed to have the upper hand over Queensland.
The great halfback spent his career playing against his own men, on contracts down in Sydney, in interstate matches.
Queensland were usually flogged.
It was Muir who first dubbed NSW 'cockroaches'.
Get Barry Muir a time machine and it would take him a split second to get out onto Suncorp Stadium and start bashing the Blues.
Ask former NSW halfback Tom Raudonikis what it was like to work through the week, give his guts for his club and then go out and beat up Queensland.
Double dare you to push Tommy how tough he thinks it is for these squads to live in five-star resorts to prepare for an Origin decider.
When the teams run out on Wednesday night for Game III – we could already have a result.
And it's between the ears of each team's set of players.
The Blues might be favourites but how many times have we said that before?
Queensland are the 'worst Origin side in history' apparently.
But NSW should only think back to those recent years where they couldn't get close to Thurston, Slater, Inglis, Smith, Cronk and the rest of their merry men.
History and the people that Origin was built on don't care about the "hurdles" these current players have gone through.
It's about eighty minutes of Origin football and who wants it more.
And if you don't hate the guy in front of you more than he hates you – you will lose the scrap.
This is Origin.
You might make more money than ghosts of the past but you haven't lived Origin until you've won it and given everything and given some more.
Then, and only then, you might understand what the history of this contest is about.