V'landys has put the fear of God into the AFL in the northern states and it's about bloody time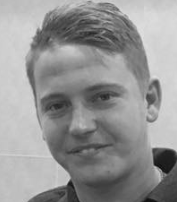 BY SCOTT DILLON
The chairman of the Sydney Swans has sent an SOS back to AFL bosses in Melbourne as the COVID-19 pandemic looks set to obliterate any traction the AFL has made in New South Wales and Queensland in the last few decades.
Andrew Pridham of the Swans has credited ARLC chair Peter V'landys for his fortification of the NRL's own backyard in recent months and given AFL types down south some true perspective on the real lay of the land north of Albury-Wodonga.

"The amount of media content they command in Sydney, it'd be 10 times what the AFL gets," the Swans boss told The Age.
"If left unchecked, it's a big risk. Peter V'landys has really grabbed the imagination of NSW. They're probably going to put another NRL team in Queensland, Brisbane, so they'll have more content there.

"And this is in a landscape where the four AFL clubs in the northern states aren't particularly financially strong. I think in the AFL, we're all guilty of equating on-field success to off-field success, and it's not the way to look at it."
And Pridham pointed out what rugby league supporters have been banging on about for years – it isn't all about how many fans you get to go to a game with rugby league dominating the television ratings for the past few years.

" … I think the lens in the southern states tends to be that the way to measure the interest in sport is the number of people that go to the games. It's one measure, but it's not the only measure."