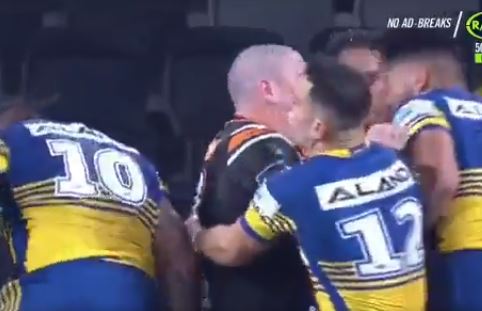 Ryan Matterson brutally knocked out in grudge clash against Wests Tigers
July 24, 2020
Former Wests Tigers forward Ryan Matterson lasted no more than fifteen minutes in a sometimes brutal grudge match between Wests and Matterson's new club Parramatta.
The lead-up to the match at Bankwest Stadium was more like a semi-final and it didn't take long for Wests Tigers enforcer Russell Packer to find Matterson.
Packer charged into Matterson and knocked the second-rower out cold with Matterson unable to return.
The Eels won the match 26-16.