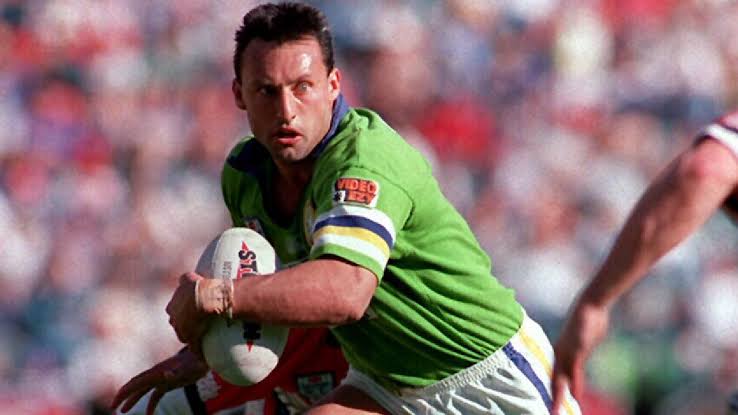 Laurie Daley "seriously" considered leaving Canberra for Magpies or Saints in 1991
July 10, 2020
BY STAFF WRITERS
Imagine Laurie Daley in the legendary black and white of the Western Suburbs Magpies or in the Big Red V of the St George Dragons.
It almost happened in 1991 with the legendary Canberra Raiders five-eigth admitting the club's salary cap woes almost saw him leave the nation's capital.
"Only once in my 14-year playing career at Canberra did I seriously contemplate leaving the Raiders," Daley wrote in The Canberra Times.
"It was at the end of the 1991 season when the club had massive salary cap dramas after winning two premierships and making the grand final in three consecutive years.
"A host of players left that year. We lost Glenn Lazarus, Dave Barnhill, Brent Todd, Darren Fritz and Nigel Gaffey, just to name a few.
"So diabolical were the club's finances, everyone had to take pay cuts and all contracts were deemed null and void which meant we were all free to go if we wanted.
Mann oh Mann! Ten of the tallest fullbacks to ever play first grade rugby league
"I had offers from Wests and St George that were for a lot more money than what I was going to be earning if I stayed at the Raiders.
"So why did I stay put? I suppose it was a combination of a lot of things.
"The mateship of the players still there, the quality of the staff and the football program, and loyalty to the club that gave me my first opportunity."
Meanwhile Queensland youngster Reece Hoffman will make his NRL debut for Wests Tigers on the wing in Friday night football against South Sydney replacing the injured Tommy Talau.