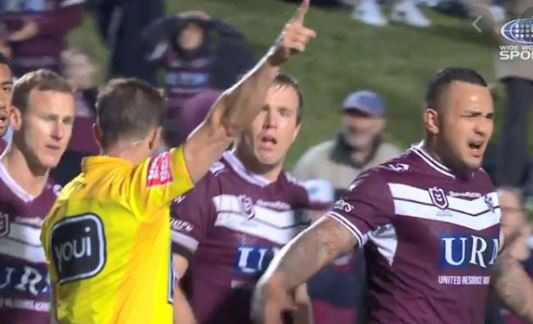 Former NRL referee calls for all players to complete referees course after AFB incident
July 7, 2020
Former NRL referee Tony De Las Haras has called on players to complete a referees course after Manly prop Addin Fonua-Blake was sent-off in his side's loss to Newcastle.
Fonua-Blake abused main official Grant Atkins labelling him a "f****** retard" and then again told him to "f*** off" after being given his marching orders.
It's since been reported Fonua-Blake had another go in the tunnel calling the referee and his touch judges "f***** spastics".
It followed a decision by video referee Jared Maxwell not to award a penalty to the Sea Eagles late in the game.
De Las Haras also called for players to do more work with the disability sector.
"And you wonder why referee retention is in decline," he tweeted.
"Lets have all @NRL players undertake a referee course as part of their involvement in #RugbyLeague.
"Also being involved in disability services, that word is highly offensive in all walks of life is #Respect".