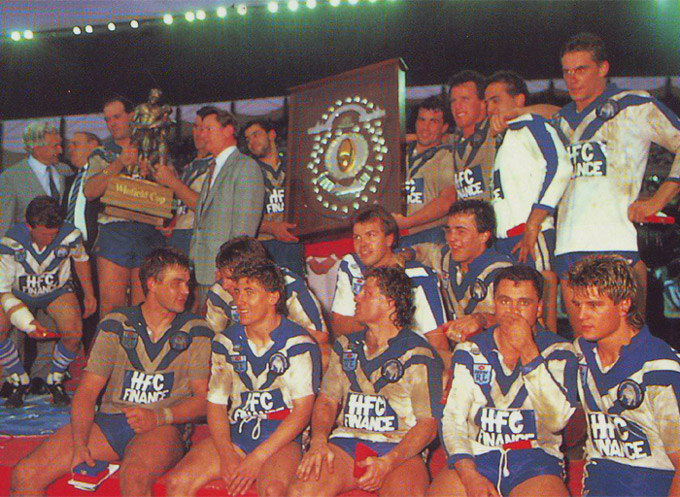 Clive Churchill Medal winner reveals he rolled his car 'three times' in accident days before 1988 grand final
July 2, 2020
BY STAFF WRITERS
Two-time premiership-winner and former Kangaroo Paul Dunn has revealed that he was in a car accident just days prior to the 1988 grand final, rolling it 'three times' in the middle of Surrey Hills.
Speaking on the Top of the Props with Curtis Woodward, Dunn said that the accident happened on the way to training at 4pm in the afternoon.
Dunn left the car and continued on his way to training.
The big bloke would go on to win the Clive Churchill Medal and the premiership with Canterbury just days later.
Top of the Props is available on iHeartRadio, Apple Podcasts, Spotify and Podbean.