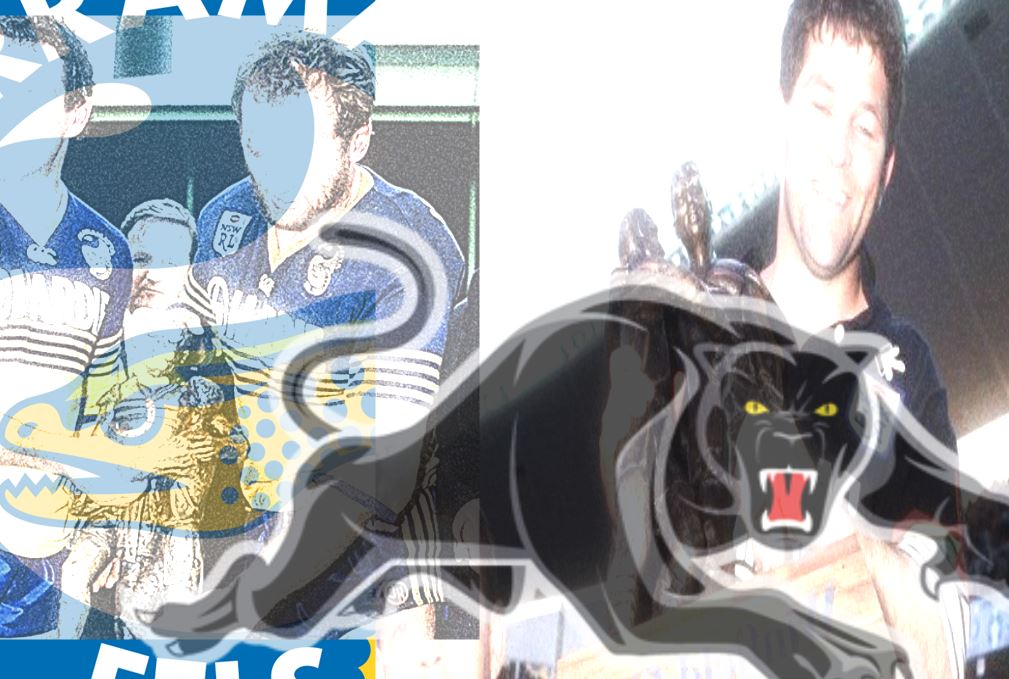 'Been circling each other since 1967': History is against a fairy tale 'Battle of West' grand final in late October
July 15, 2020
BY CURTIS WOODWARD
They are the powerhouses of western Sydney sport. The one-two knockout punch and undisputed kings of their lands – the Parramatta Eels and Penrith Panthers.
Long have we thought of the Panthers as Parramatta's little brother.

Panthers fans however would be quick to remind the Eels they haven't won a premiership since 1986 while Penrith have claimed two in that time.
While other codes and the likes of Western Sydney Wanderers, Macarthur FC and GWS Giants wait ever so patiently, occasionally ringing the door bell, the Eels and Panthers stand above them all.
Real giants that have again woken from their slumbers.

Canterbury are down the road at Centrelink while Wests Tigers continue to do circles of the block in their bus.
Someone once said that if South Sydney are doing well, rugby league is doing well.
It stuck and people think it only applies to the Rabbitohs.

But be assured that everyone at Rugby League Central sleeps better at night when Parramatta and Penrith are strong. That's because there's still plenty of growth left for rugby league out west.
It's why Canterbury are so keen on a stadium at Liverpool and anyone of sound mind understands Wests Tigers missed the boat…or bus… some time ago.
The Eels and Panthers, however, know exactly who they are.
Right now they sit 1st and 2nd on the ladder respectively.
Surely 2020 is the year we finally see a 'Battle of the West' on grand final night.
History though is against them.
Since the Panthers entered the premiership in 1967, the 'Blue and Gold Army' and the 'Mountain Men' have met in a finals clash just twice – the last was 20 long years ago.
Parramatta won that night at the Sydney Football Stadium 28-10.
Current Panthers halfback Nathan Cleary was only three-years-old.
Eels skipper Clint Gutherson was running around with the Cromer Kingfishers Under 6's.
Since '67, Parramatta have qualified for the playoffs 24 times while the Panthers have entered September footy on 14 occasions yet the pair of them have only been there together three times.
In 1985, the Eels destroyed the 'Chocolate Soldiers' 38-6, running in seven tries to one.
2020 is different.
Right?
Both clubs have had their off-field issues but momentum is building.
In 2016, Penrith made it through to week two of the finals.
2017 saw the Panthers and Eels both eliminated in week two as well.
Penrith were there in 2018.
Then it was Parra's turn last year.
These two have been circling each other since 1967.
"Being an Eels fan is a constantly terrifying experience of expecting the worst," Mitch at The Cumberland Throw told the81stminute.com.
"Losing to the Roosters or Melbourne hurts but losing to the Panthers?
"That hurts even more.
"(The) Eels poaching (Maika) Sivo, Waqa Blake and RCG (Reagan Campbell-Gillard) in the last 18 months has added a new fuel to the fire, too!"
Journalist and mad Panthers fan James Smith explained to the the81stminute.com that despite his love for the men in the black, he also had some love in his heart for his side's biggest foes.
"I guess unlike most Penrith fans, I have a massive soft spot for the Parramatta Eels," Smith said.
"I supported them as a little kid. My mother's uncle, Ernie, and my dad used to take me to watch the Eels in the late '80s. Ernie was an old waterboard worker out at Kingswood and loved the Eels.
"When he died, ages ago now, I ended up with his Eels scarf, which I took with me to Bankwest for that first Eels home game last year, making sure there was a little bit of Uncle Ernie there that day."
But what about a grand final?
"Playing Parra in a grand final would be just amazing. What a celebration of 'westie' rugby league that would be! I would pick my beloved Panthers over the Eels for that, no doubt about it!"
The question is… would Uncle Ernie's old Eels scarf get a run if they clashed with the Panthers at the big dance?
"Yeah…nah".
THE FACTS
• Only two previous finals clashes, 2000 and 1985
• Just three times since 1967 have both clubs qualified for the same finals series
• Eels qualified for 24 finals series since 1967
• Panthers qualified for 14 finals series since 1967
THROUGH THE YEARS
2019: Eels finals
2018: Panthers finals
2017: Both finals
2016: Panthers finals
2015: Neither made finals
2014: Panthers finals
2013: Neither made finals
2012: Neither made finals
2011: Neither made finals
2010: Panthers made finals
2009: Eels made grand final
2008: Neither made finals
2007: Eels made finals
2006: Eels made finals
2005: Eels made finals
2004: Panthers made finals
2003: Panthers won premiership
2002: Eels made finals
2001: Eels made grand final
2000: Both made finals, Eels vs Panthers, Week 2, Eels won 28-10
1999: Eels made finals
1998: Eels made finals
1997: Split competition – made respective finals*
1996: Neither made finals
1995: Neither made finals
1994: Neither made finals
1993: Neither made finals
1992: Neither made finals
1991: Panthers won premiership
1990: Panthers made grand final
1989: Panthers made finals
1988: Panthers made finals
1987: Neither made finals
1986: Eels won premiership
1985: Both made finals, Eels vs Panthers, Minor Semi, Eels won 38-6
1984: Eels made grand final
1983: Eels won premiership
1982: Eels won premiership
1981: Eels won premiership
1980: Neither made finals
1979: Eels made finals
1978: Eels made finals
1977: Eels made grand final
1976: Eels made grand final
1975: Eels made finals
1974: Neither made finals
1973: Neither made finals
1972: Neither made finals
1971: Eels made finals
1970: Neither made finals
1969: Neither made finals
1968: Neither made finals
1967: Neither made finals