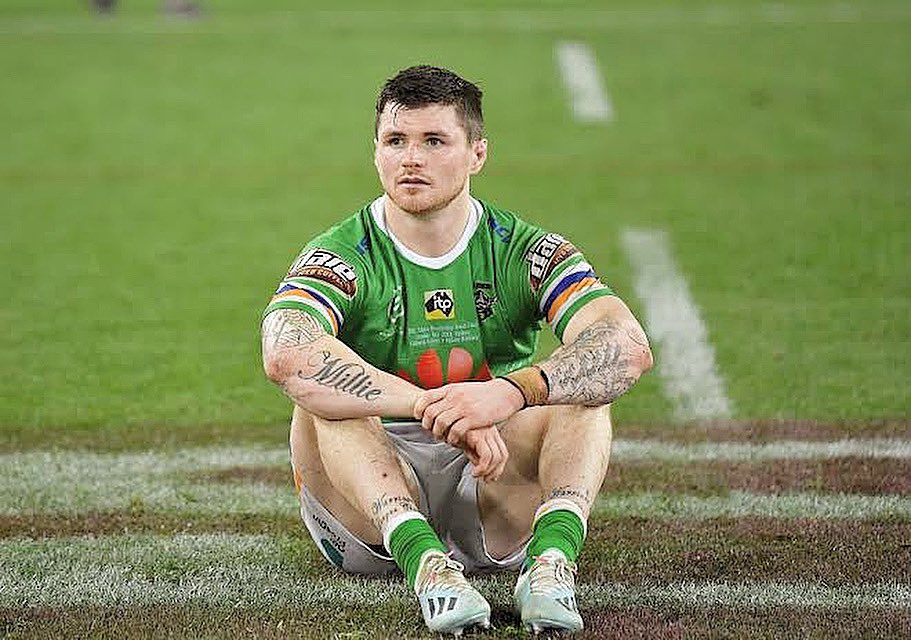 Raiders teammate gives best indication yet that John Bateman could be on his way out of Canberra
June 2, 2020
BY KANE AUSTIN
Canberra Raiders teammate Jack Wighton has given what might be the best indication yet that fellow Green Machine star John Bateman could be on his way out of the nation's capital.
Bateman has taken to social media several times to vehemently deny reports he was set to take a bigger contract from a rival club but the story simply won't go away.

Speaking on 2GB on Tuesday night, Wighton made it clear the Raiders might be preparing for the worst case scenario.
"Everybody that plays rugby league knows it's a business," Wighton said.

Interestingly, Wighton then mentioned Bateman's daughter who has been living at home in England since the import switched to Australia.
"We all know Johnny wears his heart on his sleeve," the five-eigth continued.
Listen: Curtis Woodward's Top of the Props Podcast
"Johnny's come out and made it very clear, he's got to do what he can best for his daughter. We all respect that."
Fox Sports reported earlier on Tuesday that there had been a significant offer made by Bateman's former club Wigan for him to return home.
Bateman has also been strongly linked to a move to Canterbury in the NRL.