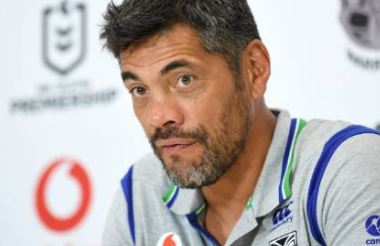 "It wasn't deserved": Tohu Harris says Warriors let Stephen Kearney down
June 22, 2020
New Zealand Warriors star Tohu Harris says he and his teammates let down coach Stephen Kearney who was unceremoniously sacked after the side's loss to South Sydney on Friday.
The Warriors struggled with several decisions that went against them at Bankwest Stadium and went down to South Sydney 40-12.
"When you look at the final score, I know it looks bad on the scoreboard, but we felt as players that we let the coaches down," Harris said.
"The plan was there we just didn't execute it. We had a number of opportunities, a number of moments where we left points out on the field.
"To have that, the call they made on the back of that performance, the players we were the ones that let them down. It's pretty disappointing.
"I'm feeling for Mooks (Kearney) and his family now because I feel personally that it wasn't deserved, especially with the players and how we feel about how we let him down."