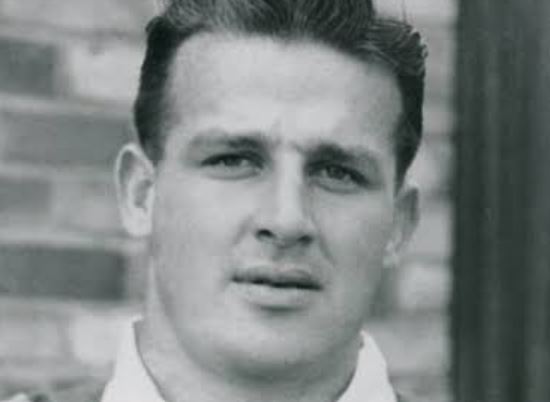 A 'handshake that made you feel special': Remembering a hero… Noel 'Ned' Kelly
June 17, 2020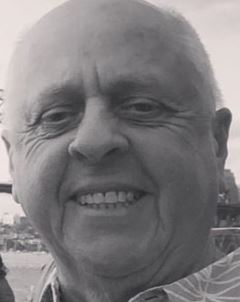 BY KEITH PAYNE
I was honoured to interview Noel on two occasions. The first was the inaugural 'Back to Lidcombe Day' for Steele Sports with Alby Talarico and Tony Dosen. And three years later alongside Curtis Woodward of The81stMinute and Steele Sports fame.
Meeting one of your boyhood heroes is daunting and could lead to disappointment. Noel Kelly was neither. My fondest memory was bumping into him in the car park at Campbelltown Sports Stadium.

Unbeknown to me, Alby and Curtis had arranged an interview with Ned at half-time of a Wests Magpies game.
I was greeted with that impish laughter and handshake that made you feel special. Noel was more than happy to come in at half-time for an interview – even though his time was as always much sought after.
We walked into the stadium arm-around-shoulder. I burst into our broadcast box to tell Curtis of my coup. "You won't believe it! I just bumped into Noel Kelly in the car park and he's agreed to do another interview!"
He remembered the one from Lidcombe Oval with Alby or 'Young Rex' as he called him.
Curtis put me down gently because Rick Wade from the Magpies had already promised the interview!

Much has been written about the great Noel Kelly. The hard man. The hooker selected in the Team of the Century. Twenty-eight Tests and seventy two Kangaroo games played. Three-time Kangaroo tourist against England and France. All in the era of unlimited tackles and very limited reserves. The send-offs. Australia versus Kiwis. Five-eigth Gleeson decked by big Robin Orchard. Ned knocked him cold. Col Pearce marched Ned and Orchard when he came around.
Noel insisted on climbing the steps of the Lidcombe Oval stand for our first interview. Bad knees and all. Introducing him to our audience, I noted some of the great people to come out of Ipswich. Allan Langer, the Walters boys, Matt Hayden and Ash Barty. The two greatest for mine though were my mother Eileen and the bloke climbing the stairs at old Lidcombe… Western Suburbs Magpie and Australian legend Noel Kelly.
He cracked up and said thanks but "the best thing about Ipswich and Goodna was the road out!"

1959 saw the beginning of his amazing international career. I was in 4th class primary school but I was already very aware of 'Ned' having seen him play at Pratten Park, Belmore Oval and the SCG. The only headline in papers of the day as the '59 Kangaroo tour approached was 'Will Kelly's knee hold up?' 'Who will be hooker?'
It was the same in '63 and '67. Kelly at hooker was a masterstroke as Noel himself modestly told.
Noel was as tough a player as the game has ever seen. But he was a very mobile ball-playing forward. So we had three tough props and an extra running forward. The young, incredibly talented '59 side got "dished up" as Noel put it by the gnarled, older, tougher Pommy's.
But by 1963 those young boys had grown and won back the Ashes from an aging British side.
Ned covered the gamut of his club and Kangaroo career.
Two moments stick in my mind every time I think of Noel. I recall a Canterbury versus Wests game around 1966 at Belmore Oval. The Canterbury team belted Kelly. The Magpies legend jumped to his feet and with one punch, right across the jaw, Knocked the Canterbury clean out. The referee was about two metres away but barely had time to get his whistle to his mouth when Kelly turned and said "I know!" and trotted off to the showers.
We're back at Lidcombe speaking to Noel and Tony asks how he felt at losing the 1963 Grand Final to St George.
Wests, tagged the Millionaires, and Saints, who were on the way to their eleven straight premierships and gee they both had great sides.
Noel wrote in his autobiography of the belief that referee Darcy Lawler had taken money to make sure Wests did not win. Noel explained that as they were about to run onto the SCG, Noel told Jack Gibson he was sure they would win. Jack reportedly told him that that was not the case as big money had changed hands to ensure a St George victory. Jack Gibson was in a better position to know than most and that is in no way meant to cast any aspersions on the great man. Jack was either a seer or his prophetic prediction was based on knowledge.
The old Queenslander became very emotional at recalling that loss. He spoke about not ever winning a premiership as his one great regret. He talked about feeling that others judged him by that. Amazing to me then and in the subsequent interview that a bloke who had achieved so much on and off the field could still be so upset. But upset he was. Noel was so straight up and down that I think he found it very hard to understand how others could possibly treat the game that he had given so much to and received so much from in return with disdain.
The second interview with Curtis and I covered much of the same club and international career. But also his thoughts on the current game and players. He was in awe of the collisions, speed of the game and powerful athletes playing. Noel said that players of his era would struggle in the modern game. I don't think for a second you can compare eras. I believe however that Noel would have been great in any era. A great coach told me that to succeed in the game today you need speed, decision-making, ability and toughness. Noel had all in spades. Especially toughness.
---
On the 14th of June 1958 at the SCG, Colin Benjamin Payne saw Australia beat the Poms. He played for Enfield Feds as a kid and was slated to step up to the fledgling Berries CBRLFC at age nineteen in 1939. He was a flyer and had won the Tudor Trophy, 110 yards. On the 3rd Septepmber he became R.A.N. Chief Petty Officer until late 1946.
A missed footy career.
He did however pull on the jersey of his country just once: Australian Forces versus the United States in Townsville in 1943. A big U.S. Marine busted most of his ribs.
Colin Payne was at the SCG on the 14th of June, '58.
He came home from the SCG, went to bed and never woke.
He was my hero. He was thirty eight.
In 1959, Noel Kelly became a hero for me and remains that to this day. I only met him a handful of times later in life. We were so honoured to let him tell his story. I am still grateful that I came to be in his company those precious few times. I will always remember his handshake and smile.
Colin Benjamin Payne is my hero. He was my Dad.
Noel Kelly is my hero. He was a mate.