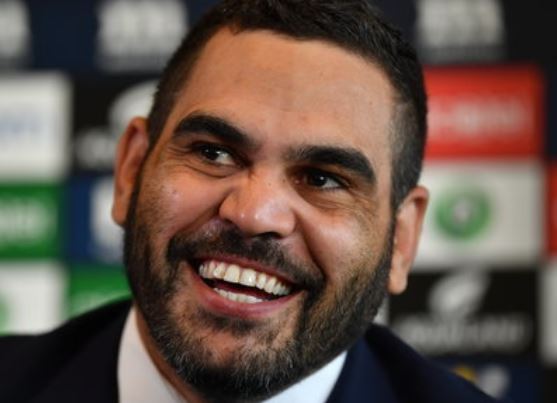 Warrington CEO says Greg Inglis will not be a 'marquee signing' in club's 2021 salary cap
May 20, 2020
BY CURTIS WOODWARD
@woodward_curtis
English club Warrington have rocked the rugby league world announcing that the legendary Greg Inglis was coming out of retirement to play for the Wolves in Super League in 2021.
Inglis is one of the biggest names to ever play the game in Australia and joins the likes of Sonny Bill Williams and Israel Folau playing in Europe's premier rugby league competition.

Despite Inglis' standing in the game, Warrington CEO Karl Fitpatrick insists the former Kangaroos superstar isn't a 'marquee signing'.
"We already have two marquee players and Greg is not coming here for a payday," Fitzpatrick said.
English club Warrington announce signing of NRL legend Greg Inglis for season 2021
"This deal has been done with a potential salary cap amendment in mind and it's been done because of his appetite and drive."
Inglis' signing comes at an interesting time for Super League with a decision so to be made whether to reduce the salary cap by £300,000.

"There is collateral damage associated to decisions like that and the facts are it will be harder to bring in players like Greg.
"But again, we are absolutely not flaunting the salary cap. This club is cap-compliant, we were audited last year and this is a signing for the whole sport to get excited about.
"There are great players, there are legendary players and there are players like Greg Inglis. It puts the spotlight on the competition and the sport.
"His contract reflects the current landscape of the sport and any amendments we may see. We want everyone to be excited, not just Warrington fans."
@woodward_curtis