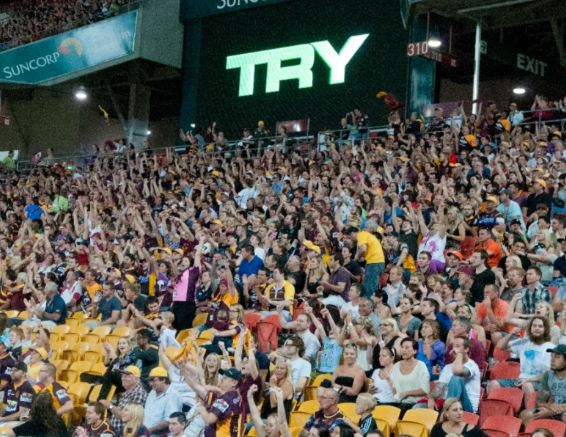 NFL coverage will have virtual fans and fake crowd noise so why can't the NRL do the same?
May 14, 2020
NFL broadcasters have given Channel Nine and Fox Sports here in Australia something to think about with American commentator and Fox caller Joe Buck confirming the returning NFL season would include virtual fans and crowd noise.
"It's pretty much a done deal," Buck told Andy Cohen Live on SiriusXM.
"I think whoever is going to be at that control is going to have to be really good at their job and be realistic with how a crowd would react depending on what just happened on the field. So it's really important.
Nathan Cleary's reputation has taken a major whack and it's time for the Panthers to give him a wake up call
"And then on top of that, they're looking at ways to put virtual fans in the stands.
"So when you see a wide shot, it looks like the stadium is jam-packed and in fact it'll be empty."
South Korea's K-League has just restarted with a mostly positive response to fake crowd noise.
Over to you Nine and Fox Sports!