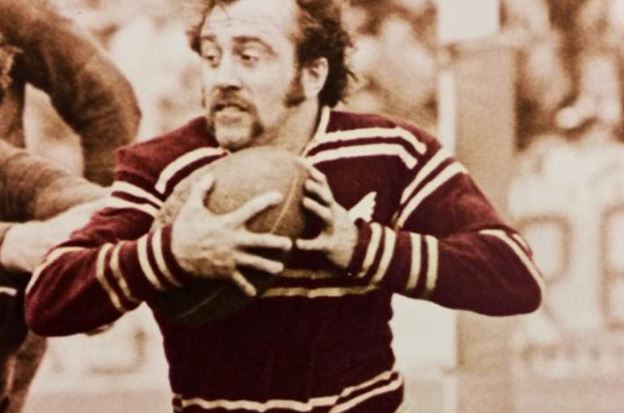 Life can be twisted and cruel: Remembering former Bears and Sea Eagles halfback Graham Williams
May 22, 2020
BY CURTIS WOODWARD
With a Google search and a bit of digging, you can quickly brush up on a player from the past. Sometimes it be can be a little more difficult and you find yourself combing through the comments section of a Facebook supporter page.
Or heaven forbid, blow the dust of a few old books in the garage.
But let's start with what we do know.
Who was Englishman Graham Williams?
Born in Swinton in 1944, the halfback would go on to become one of the Lions' greatest ever players, representing his local club 179 times and leading them to premierships in back-to-back seasons.
Listen to the latest episode of Top of the Props with Billy Dunn
Williams agreed to join North Sydney for the 1969 season and spent three years at the Bears.
When talks turn to the great British imports to come to Australia, Williams is barely mentioned. After all, there have been some mighty players make the trip across to play. Every once and a while, the name Graham Williams comes up and is gone again… just like that. Williams didn't have the impact on Australia the way Tommy Bishop or Malcolm Reilly did.
He's one of those guys that gets whispered in the wind.
'Remember Graham Williams?'
'Yeah! He went alright….'
In 1971, the good times in Sydney came to a screeching halt for Williams.
Sadly his wife drowned after a parachute accident while skydiving.
He took her back to England for the funeral.
With money to burn, the Sea Eagles brought in several Bears players and plonked them in reserve grade, just because they could. Manly offered Williams the chance to return to Sydney which he took, playing 17 games for the Brookvale club over a three year stint.
The Englishman was a man of adventure and enjoyed boating and riding his motorbike.
He remarried and consistently returned home to Swinton in retirement.
After losing a wife and finding the strength to come back to Australia, Williams deserved to live out his years in peace.
That peace would come suddenly.
On the 1st of July, 1994, Williams was killed while riding his bike just prior to his 50th birthday.
Sometimes, life can be twisted and cruel.