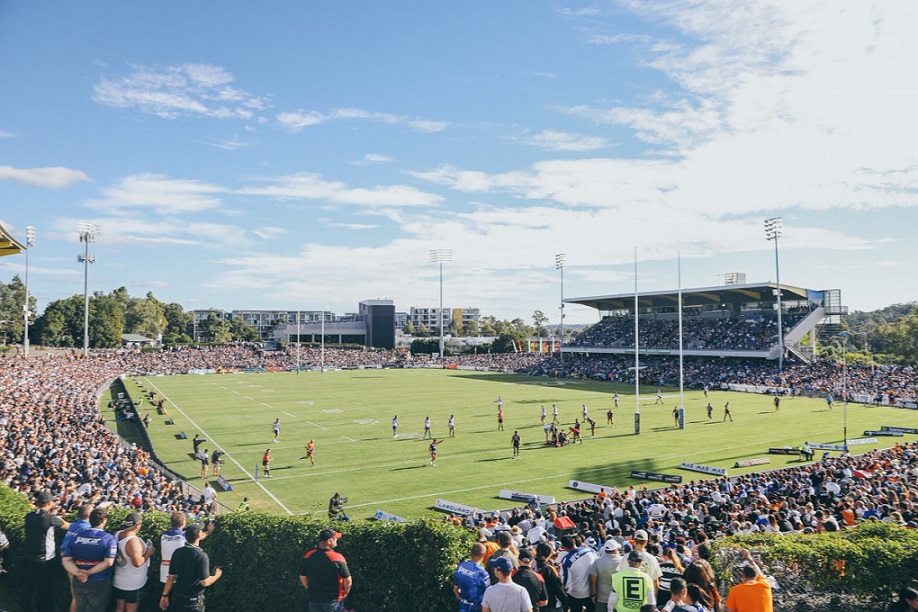 Goat tracks and Datsuns: How do the haughty upper-crust lords of rugby league continue to get Campbelltown so wrong?
May 20, 2020
BY CURTIS WOODWARD
A snooty aroma permeated throughout the Fox League studios on Wednesday night – the type that makes you want to pick up the remote and watch anything else.
With no action on the field, it has become almost unbearable to force one's fingers to dial in '5-0-2'.
Round tables, it seems, should be left for Camelot.
Yet here we were on Wednesday night – chugging down the fumes of the overweening and the hoity-toity.
It started with a jolly old massacre of Mr. Silvio Del Vecchio. The head of the Referees Union. Nobody had heard of this union or Del Vecchio up until a few days ago. Now we call him SDV. But that's beside the point.
The Fox League panel of Jessica Yates, Michael Ennis, Greg Alexander and James Hooper doubled down on Hooper's article from earlier in the day.
"Meet Silvio Del Vecchio — the chairman of the rugby league match officials association who doubles as the owner of a laser clinic specialising in Brazilian waxing, lip injections, double chin sculpting and full face skin needling. This is the boss of the NRL referees association who is currently attempting to hold the game to ransom," Hooper wrote on foxsports.com.au.
He went on: "Previously unheard of until the NRL began floating the prospect of reverting to one referee, Del Vecchio quickly thrust himself into the limelight to immediately threaten strike action from the PRLMO.
"So while the 480 NRL players have been prepared to accept a 20 per cent pay cut over the 12-month calendar year interrupted by COVID-19, Silvio wants to take time out from his day job overseeing Brazilian waxes and fat freezing at Laser Clinics Australia on the NSW Central Coast to take rugby league to the Fair Work Commission."
And to finish it all off?
"Male Brazilians are also currently going at half price rates – slashed from $159.00 to $79.50."
Outstanding work, James!
Better yet, let's all go on Fox League and shit on Del Vecchio some more.
As the panel bellowed with laughter, intermittently wiping the wine from their chins and demanding more chicken legs and other lovely fodder, conversation turned to the NRL's confirmation of venues for upcoming fixtures through to round nine.
Campbelltown Stadium? Where the hell is that?
English club Warrington announce signing of NRL legend Greg Inglis for season 2021
It's on the outskirts of the kingdom, sire. A scanty place for the penury.
Hooper called it a 'goat track' and a 'Datsun' compared to BankWest Stadium in Parramatta.
Co-host Alexander (brought up in "The Riff") agreed as if Panthers Stadium was Old Trafford or Wembley.
It was also argued by Hooper that Campbelltown only gets three NRL games a year… like… that's worth mentioning?
Leichhardt Oval, which we hear has a soft spot in Hooper's Balmain heart, also only gets three games too.
Gosford's Central Coast Stadium only gets one or two matches if they're lucky but nobody was banging on about them hosting clubs.
Logistically, Campbelltown makes sense for all four clubs that will call it 'home' in the coming weeks.
At the end of the day – rugby league is back.
Thank God.
Jump for joy on the nearest car bonnet and yell it out proudly…
'Only eight days to go!'