New South Wales Blues' greatest ever Origin strips
BY STAFF WRITERS
New South Welshmen across the state spat out their corn flakes last year when the NSWRL announced the Blues would be wearing a navy blue 'alternate' strip for Game II in Perth.
It all worked out okay… the Blues won the series and the jersey grew on us.

But let's take a look at some better versions from over the years.
Early 1980's
The original, worn in the inaugural Origin clash in Brisbane in 1980 and for the next few years following. The classic sky blue jersey with the old KB logo splashed across the shorts. The three stripes are pretty cool, too!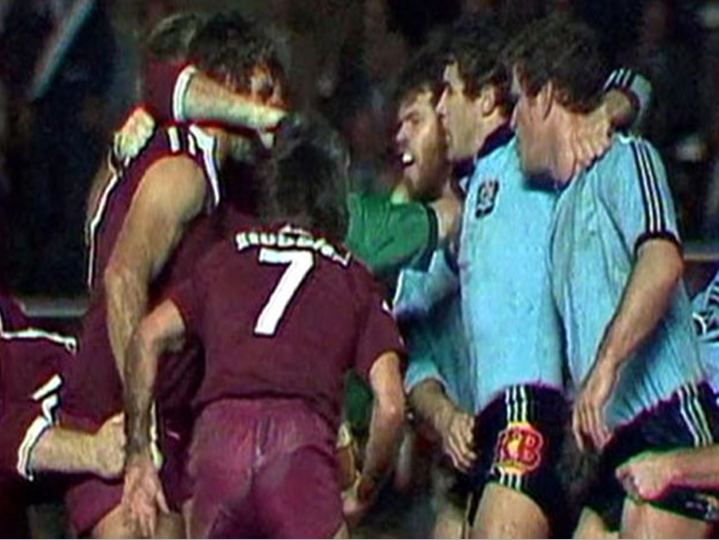 2008
The Blues wore a commemorative strip to celebrate 100 years of rugby league in 2008. No navy blue on this jumper with the very old school sky blue with big white collar. The kangaroo was a nice touch too.
Early 1990's
We just love this Tooheys strip from the early 1990's. Simple jersey. The stripes on the shorts. Hooped socks. Bliss. It helped the Blues won heaps of games back then as well!
2007
The final stand for the collared jersey. It made a brief comeback as a one-off in 2008 but it's been a long time since we saw a Blues team with the old school collar.

We also haven't seen the hooped socks since 2007 either. Bring back the hooped socks!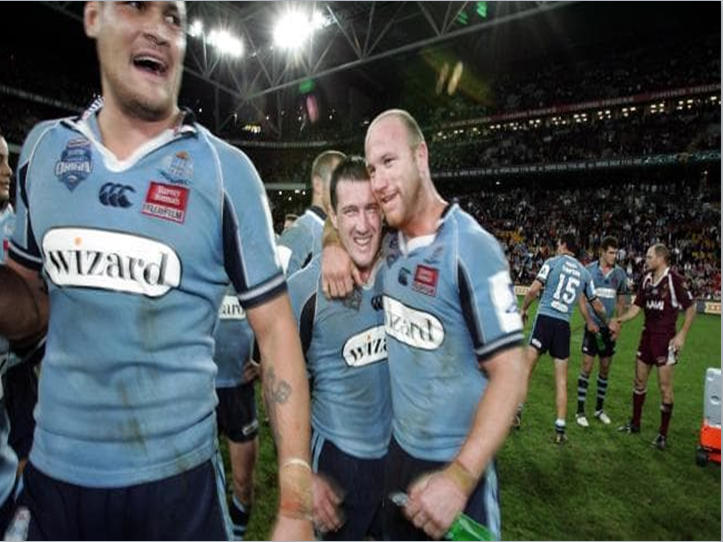 2019
We love the chevrons!
2015
Okay, we'll ignore those ugly socks for a minute. We actually don't mind this ensemble (it might have something to do with a series win?)