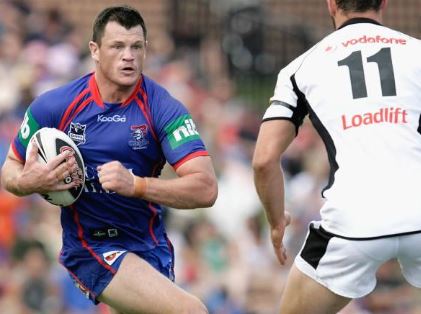 'I was shitty at the game': Ben Cross wasn't happy with the Knights after the Danny Wicks drugs scandal in 2009
April 2, 2020
BY STAFF WRITERS
Former representative prop Ben Cross has revealed his disillusionment at the game and the Newcastle Knights back in 2009 after the Danny Wicks drug scandal rocked the club.
Speaking on the Top of the Props podcast, Cross said he was "shitty at the game" and ready to move on to the next chapter of his career which would see him move on to the Super League.
Cross also spoke candidly about the 2007 Storm premiership win, the subsequent stripping of that title and his relationship with legendary coach Craig Bellamy.