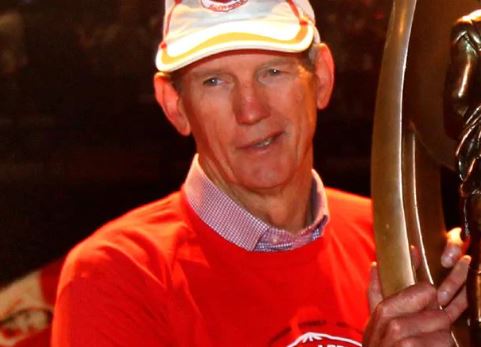 EXCLUSIVE: Dragons legend reveals Wayne Bennett almost coached St George in 1987
April 17, 2020
BY STAFF WRITERS
Wayne Bennett could have coached the St George Dragons all the way back in 1987 instead of Canberra according to Saints legend Pat Jarvis.
Jarvis told Curtis Woodward on the Top of the Props podcast that the club brought Bennett in to oversee training sessions at the end of 1986 while Roy Masters watched on from the sidelines.
The former Kangaroos and Blues forward said he wished the Dragons did make the switch and bring Bennett in.
Top of the Props is also available on iHeartRadio, iTunes and Spotify.