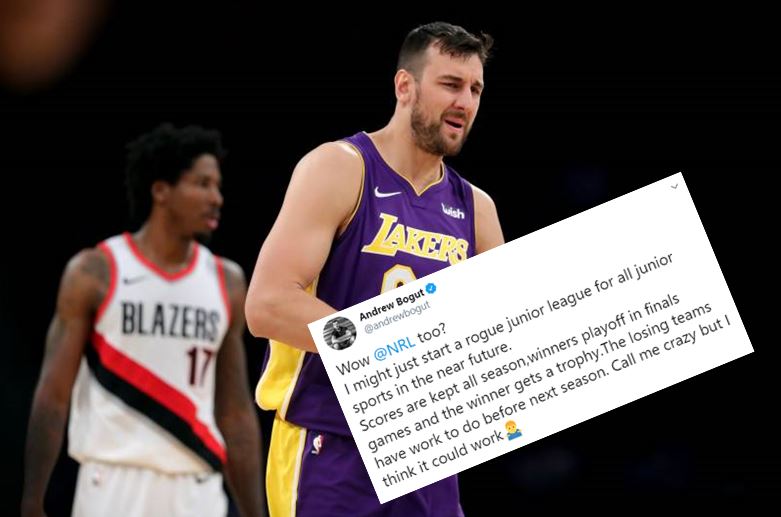 Aussie basketball legend Andrew Bogut throws shade at NRL over possible junior footy rule changes
February 11, 2020
BY STAFF WRITERS
Basketball legend Andrew Bogut has thrown shade at the NRL over a pending decision which would change the fabric of junior rugby league across the country.
Bogut retweeted Gold Coast Titans hooker Nathan Peats – neither were scared to share their feelings. Several stars from rivals codes had their two cents as well.

"I might just start a rogue junior league for all junior sports in the near future," Bogut tweeted.
"Scores are kept all season,winners playoff in finals games and the winner gets a trophy. The losing teams have work to do before next season. Call me crazy but I think it could work."
Check it out below: