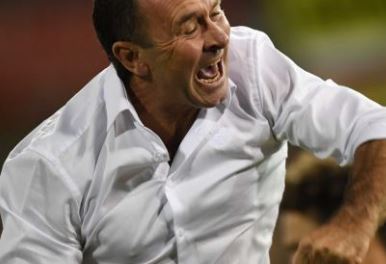 'You remember why you do this': Ricky Stuart thinks grand final will be won on feeling – not strategy
October 3, 2019
Canberra Raiders coach Ricky Stuart says he wants to be on the sideline this Sunday alongside his players as they attempt to win the club's first premiership since 1994.
"When you get to this week Alan you remember why you do this," Stuart told 2GB's Alan Jones on Thursday morning.
"Why you play and why you coach is to be involved in this week and to try and win a title."
Stuart was halfback in that 1994 Raiders team and believes his side can take the highly-fancied Roosters down at ANZ Stadium.
'I've got a new agent over here, I'm with Isaac Moses': John Bateman just killed Bambi in Canberra's biggest week
"I'd like to coach from the sideline to be honest because this week's about the feeling more so than the strategy I think."