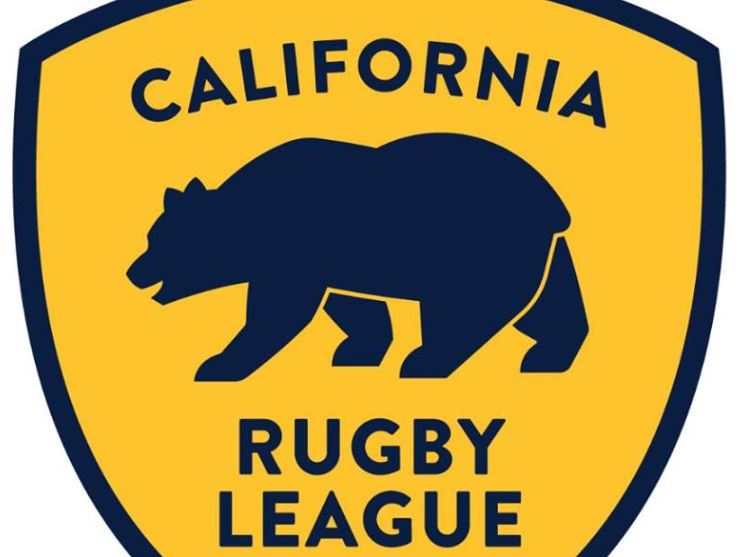 Rugby league is in a Golden State: Our exclusive one-on-one with the head of California Rugby League
October 12, 2019
BY STAFF WRITERS
New organisation California Rugby League will begin a new chapter for the sport in December when San Francisco face Los Angeles.
It has been a long time since New South Wales halfback Peter Sterling got stuck in a banner way back in 1987 and there has been little progress in the region since.
We sat down for a one-on-one with the CRL's Tom Stevenson to find out more.
81Ml: Why can rugby league work in California?
TS: Rugby League works everywhere. It's just about having a stable organisation empowering the players, fans, coaches, administration and community.
81M: What can we expect from the first event/match between Los Angeles and San Francisco?
TS: A hell of an atmosphere. The day extends from just the game. We are holding a youth clinic in the morning followed by an introduction to rugby league for the women. From there we have a second exhibition game between Sacramento and Santa Rosa culminating with the main game. As for expectations, the atmosphere is going to be pretty special. In the bay area there are a lot of people from countries that play league including Fiji, Tonga, Samoa, Australia, New Zealand and England. Now we have the Saturday afternoon watching footy, similar to our countries of origin. I will be surprised if there isn't a lot of noise.
81M: What players should we look out for?
TS: Obviously we have Matt Walsh, a USA Hawk playing for LA. He is a composed head who will be extremely important in steering his big boys around the park. Those big boys for LA who I am excited to see are Ed Tandy, Ezkiel Dunn and Mafi Seanoa. Englishmen Danny Thomas is electric on his feet and will do some damage in the back end of the game. For San Francisco, Akuila Uaisele is a Tongan veteran with international experience. I think he will be a spiritual leader around the park for the younger boys. Langi Langi Haupeakui played rugby union for the USA and is a dominant defender. He will be strongly backed up by Matangi Tonga, Fatai Vailala and Jovesa Cakau. I seriously am excited to see all these guys play rugby league.
81M: Is there plans in place to expand into a competition with more clubs?
TS: Yes. 2020 will have a six-team state-wide comp featuring four NorCal sides and two SoCal. Followed by a three-game LA v SF series. Concluding with the State team playing. I want our state to take on the USARL All Stars.
81M: Where would you like to see the CRL in ten years time?
TS: Ten sustainable organisations throughout the state – all fielding Youth, Women's, Wheelchair and Men's teams. This is just as much about California as it is making the USA a powerhouse in rugby league. In ten years I would like to be sitting in the crowd with my family watching this country compete with the best.
81M: Has there been any discussion between CRL and the USARL?
TS: My major focus was I wanted our players to be eligible to represent the USA Hawks. So I brought Sean Rutgerson over to scope out the players and coach San Francisco Savage. Sean shares my passion and vision to build the national team. I am happy to have him involved. When I begun this I was interested to see how we could work with the USARL to grow the game. Both the USARL LLC and the USARL 501 were interested in having us come under their jurisdiction but I couldn't justify it as a good move for my players as they had very little to offer and secondly I didn't want our organisation to be exposed to a fractioned organisation like theirs.
81M: What is the Tom Stevenson story?
TS: This story isn't about me. It's about the great game of rugby league in the great state of California.
81M: Who else is involved with the CRL?
TS: First and foremost the players, coaches and fans. Behind closed doors I have an amazing team who work with me on handling the graphics, merchandise, filmography, contracts, funding and finances.

81M: Why should footy fans in Australia care about the game in California?
TS: Being a rugby league fan is a unique thing, I know personally the week after the grand final of the Australian competition I find myself flipping through the rugby league apps with a hunger for more games. Our season in 2020 will start when theirs ends. Real footy fans can be involved in something new whilst getting their off-season fix.
81M: Why should sports fans in California get involved?
TS: Californians has an immense appetite for sport. The Rugby Union World Cup 7's in San Francisco showcased the potential this style of sport has over here. I seriously believe that if we bring a product of a high enough standard with great fan interactions over time we can make a mark. I believe we have the players and coaches involved to do this.
81M: Can we buy CRL merchandise?
TS: Online at www.california-rl.com or on our Facebook and Instagram. In Australia and England, the great folks over at Mascord Brownz will be stocking our merchandise in the coming weeks.
81M: Where can we find out more about Californian Rugby League?
TS: In early November Nate Gladdin from 'Rugby League in American Podcast' and myself will be sitting down for a special episode. Until then I doubt you will find a more informative article then this one. If after that people need to know more email rugbyleaguecalifornia@gmail.com.