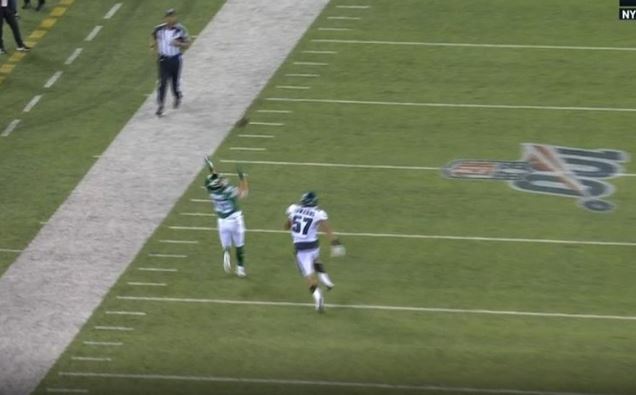 Valentine Holmes impresses with team-high 5 catches in New York's pre-season win over Philadelphia
August 30, 2019
BY STAFF WRITERS
Valentine Holmes continues to improve on his quest to make it in the NFL with the New York Jets.
Holmes finished with a team-high 5 catches for 55 yards including a nice 27-yard completion on a Davis Webb pass.
Former South Sydney junior – the hulking Jordan Mailata – did not play for the Eagles due to a back injury.
It's expected Holmes will spend the season learning his craft as an 'international' bonus pick on the roster. A special program backed by the NFL.