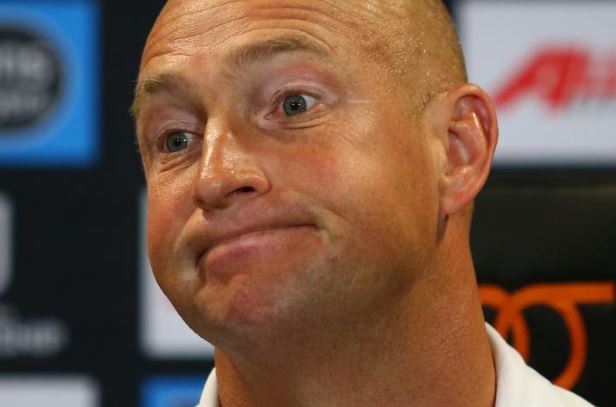 'Disgusted': Knights enjoy boozy trip home from Campbelltown after embarrassing 42-point loss to Wests Tigers
August 30, 2019
BY STAFF WRITERS
A faction of Newcastle players were left bemused at the sight of teammates having a jolly old time on their way home from Campbelltown last Saturday night.
The Knights had just been embarrassed by Wests Tigers 46-4 – the final indignity for outgoing coach Nathan Brown.
But according to The Courier-Mail, some team members didn't really care.
"The entire squad should have been licking their wounds after suffering a humiliating 46-4 loss to the Tigers at Campbelltown Stadium last Saturday night, just days after coach Brown parted ways with the club," Peter Badel wrote.
"Instead, the Knights loaded their team bus with cartons of beer for the 200km drive back to Newcastle. It is understood a number of Newcastle players were disgusted at the sight of their teammates getting on the drink just hours after a 42-point hiding."
The Knights host Gold Coast tomorrow at home.