Remember Tony Melrose, Rex Wright or Grant Rix? The other State of Origin one-game wonders
BY STAFF WRITERS
We have all heard the stories of Arthur Beetson, David Peachey, Hazem El Masri and others. For very different reasons each, these and many more only ever donned the Queensland or New South Wales jersey on one occasion.
Some have harshly called them one-game wonders but that is hardly fair.
To play first grade rugby league immediately makes you a special talent. To be selected for your state takes you to another level. But sometimes it isn't remembered this way.
The story of Beetson is legendary. Staring retirement in the face, Beetson was summoned for one final big match. It was Beetson who led the Maroons onto the field for the first legitimate Origin clash in 1980 – the rest is history.
Men like Peachey and El Masri were victims of their own time. Outside backs were aplenty for the Blues in the late 1990's and early 2000's and neither could make or sustain their position in the NSW team.
It must be noted that Peachey represented NSW Super League in 1997 and some will say those games didn't count.
For El Masri, the dream was only realised at the eleventh hour after Jamie Lyon was ruled out of Game III, 2007. The diminutive Canterbury winger went on to score the final try of the match.
But these stories have been told before – time and time again.
We all know about Beetson, Peachey and El Masri.
What about the forgotten "one-game wonders"?
BARRY JENSEN
NEWTOWN JETS/ILLAWARRA STEELERS
Originally a Balmain junior, Jensen spent two years in Queensland before signing with Newtown for the 1978 season. Jensen was unsurprisingly tough as nails and was the first player sin binned in history when the rule was introduced in 1981. The same year he was selected for the Blues at hooker and would then finish the season in Newtown's losing grand final effort against Parramatta. The following season he moved to Illawarra but was forced to retire mid-season due to a neck injury.
GRANT RIX
BRISBANE BRONCOS
Rix appeared off the bench in one match for Queensland in 1986 and was actually selected from the Fortitude Valley Diehards. Rix wouldn't appear in the Sydney premiership until 1988 with the Broncos where he was considered an heir apparent to Wally Lewis. Two knee operations at only 24 meant his career was over.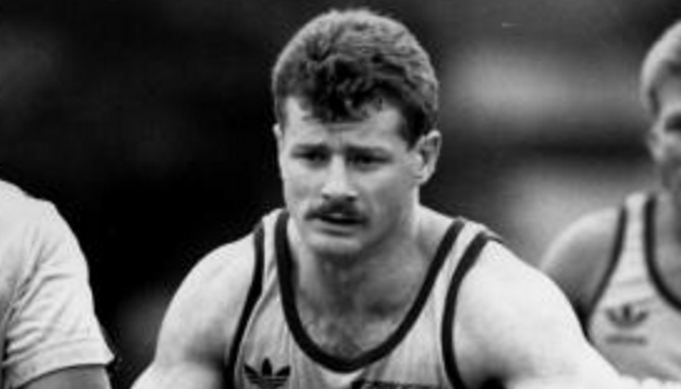 TONY MELROSE
PARRAMATTA/SOUTH SYDNEY/MANLY/EASTERN SUBURBS
A journeyman of the 1980's, Melrose was a talented utility back who could cover the halves and the centres. By his 20th birthday, Melrose had already represented the Wallabies in six test matches. After a falling out with Parramatta coach Jack Gibson, Melrose headed to Souths where he was picked for the Blues in '82. It was his only appearance for NSW.
REX WRIGHT
NORTH SYDNEY BEARS
A talented hooker, Wright was the last Country-based player to be selected for NSW in Game I of 1984. Plucked from the local Newcastle competition, Wright played only the one match before being replaced by Royce Simmons. Wright would then go on to play for North Sydney between 1985 and 1987.
BRUCE WALKER
NORTH SYDNEY/MANLY
Walker has the quirky statistic of playing one interstate match for NSW (1975) and one match of Origin for the Maroons (1982). Originally from the Easts club in Queensland, Walker made a name for himself in Sydney at both the Bears and the Sea Eagles. His only appearance for the Maroons came at Lang Park in Game I of '82 where QLD went down 20-16.
Special mentions
Graeme O'Grady: Picked on the bench for NSW in 1981 but didn't get on the park.
Bob Cooper: Played for NSW in the inaugural State of Origin match in 1980.
Adrian Vowles: Picked for the Maroons in one match in 1994 from the Gold Coast Seagulls.
Greg Holben: Picked from the Brisbane competition in 1982.