'He's a bit of a grub isn't he?': Minichiello latest Blues great to sink the boot into Josh McGuire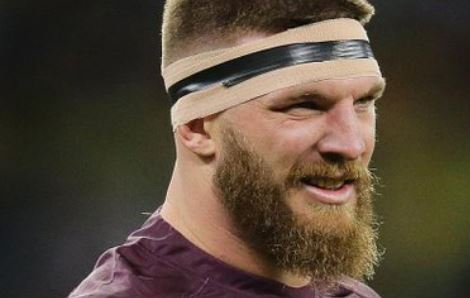 BY STAFF WRITERS
Anthony Minichiello is the latest great to take a wild swing at Queensland 'grub' Josh McGuire after the tyro was suspended for a week for his late and high shot in the closing stages of State of Origin II in Perth on Blues playmaker James Maloney.
Blues coach Brad Fittler called McGuire out for the tackle post-match and it wasn't long before former Blues enforcer Mark Carroll joined in.
"If he was playing in my era, he would be whacked. I can guarantee we would fix him up," Carroll said on Fox League.
King of the Jerseys Round 2 voting is now open!
"You can't just come out of the line and whack someone in the head like this.
Now Minichiello, a NSW legend with 11 Origin appearances to his name, is the latest Blue to label McGuire a 'grub'.
"He's a bit of a grub isn't he – we all know that," Minichiello told Macquarie Sports Radio on Wednesday.
"The hit was late and I suppose there were a few late hits in the game, you've got to take (his conduct) with a grain of salt."
King of the Jerseys Round 2 voting is now open!
McGuire's club coach Paul Green said he was disappointed by Fittler's post-match comments.
"That's the way he plays. He's an aggressive type of player," Green said.
"He's come under some scrutiny recently and I think that's probably cost him in this situation."
McGuire will miss North Queensland's clash with the Dragons Friday night.
Catch The81stMinute Call Team this Sunday from noon for the Canterbury Cup clash between Western Suburbs and South Sydney