Conspiracy theorists rise! A deep dive into the madly seductive minds of Brad Fittler and Phil Gould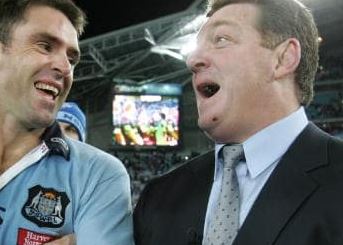 BY CURTIS WOODWARD
@woodward_curtis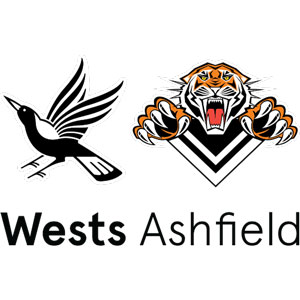 Conspiracy theorists around Australia sprung from their dark corners on Sunday when word trickled through that New South Wales Blues coach Brad Fittler had sacked superstar centre Latrell Mitchell for his performance in Game I.
Was Latrell that bad?
He was bad.
Not enough to be booted after a devastating 18-14 classic that could have gone either way.
There is, as always, more to it.
Story goes Latrell wasn't all there during build-up. It has come out since that the talented game-breaker was, and still is, dealing with some heavy issues on the home front. His showing at Suncorp Stadium magnified the situation.
The conspiracy is this… Fittler didn't sack Latrell… Phil Gould did.
Let's be realistic for a moment. Bradley Scott Fittler didn't have the best coaching record before taking on the Blues gig after Laurie Daley was punted. His mentor and closest rugby league confidant is Gould. Why wouldn't Fittler go to Gould and why wouldn't Gould advise Fittler that the Blues were better off without Latrell Mitchell in Perth?

For eternity, Gould has argued that you need to be a certain type of player for Origin. You need to be 'built for Origin'. While Mitchell will return one day soon, the thought was Mitchell wasn't built for this series.
You need to understand where Gould is coming from.
Despite his detractors and sure, his commentary style isn't for everyone, nobody bleeds blue more than Gus. He gets it. Gould is NSW's most successful coach.
When Origin started in 1980, Gould was just another football player in the weekly program. His time at Penrith had come to an end and an injury almost caused blindness in his eye. He eventually joined Newtown in 1981. Gould watched on throughout the 1980's as the Queensland spirit grew. It would then be his time to lead the Blues as coach in 1992. Like everybody else in NSW, he lived through the Wally Lewis years as 'The King' ripped apart the Blues. By '92, Gould had the blueprint for Origin. All he had to do was make NSW believe in themselves and fight for their state as much as QLD did for theirs.
No NSW coach comes close to Phil Gould.
For years he watched on from the Channel Nine commentary box as the Maroons dynasty rolled on – Lockyer, Smith, Thurston, Cronk, Inglis, Slater.
He didn't get on with Ricky Stuart. Had nothing to do with Craig Bellamy. Laurie Daley crossed his arms and listened if Gus ever got close enough. But under Fittler, Gould had an ear to whisper in. That isn't such a bad thing.
How many times have we seen a furious Gould post-game after a NSW loss shaking his head and a "we just don't get it"?
He may not have been the NRL GM he imagined he'd be but he damn sure knows Origin.
And therein lies the problem.
Our little brains wouldn't be able to compute his understanding of State of Origin even if we mapped it out on a 300-page PowerPoint presentation.
QLD muscled the Blues out of Game I.
The interchange rotations was highly peculiar.
That is squarely on Fittler.
But let's take a deeper dive into the mesmerisingly confusing, yet, bamboozling impressive rugby league head that is Phil Gould.
Just last year Gould wanted Blues captain Boyd Cordner dropped because his club form wasn't up to scratch but actually mentioned all the traits we expect from a guy 'built for Origin' at the same time.
"He's willing, he's got a great constitution, he's got a great work ethic, he's very popular among the playing group but so far as a game-breaker or someone who in Origin can provide that moment that can win you a game, I just don't think he's going well enough at the moment," Gould said on 100% Footy in May last year.
So we need a game-breaker and the constitution?
You can see why this Gould/Fittler combination is already a little out there.
Paul Gallen may be the most 'built for Origin' guy we've ever seen.

But in his late representative years, he copped a barrage from Gould for taking too much of the ball even though nobody else wanted it. This time Gould was into Gallen and the Blues for their simplistic tactics – particularly in 2014 where they actually won the series.
From there, QLD reclaimed their throne and Gus wasn't happy.
After the Maroons won the '16 series, Gould hammered nobody but Gallen post-match calling him and the 'leadership' group "selfish" and "domineering".
Again, he wanted something different.
"I don't think it's allowed the team to evolve and have its own culture and chemistry. It's been all about a few individuals and not about the state and the team," he said on Channel Nine.
But in 2004 under Gould it was all about Fittler's triumphant return from nowhere.
In 2005, he hailed Andrew Johns' resurrection.
You can't put your finger on Gould or Fittler.
They are just, inevitably, who they are.
Days prior to the first game of the 1993 series, Gould had the Blues team watching the movie A Few Good Men on the bus. He told his chargers, "we need blokes that stand on a wall".
In '92, Gould told his baby-faced Blues that their opposition, some that they played with at club level, were 'Russians'. As in Russian spies. That Queenslanders didn't aspire to play for Australia the way New South Welshmen did. To players for QLD, Origin was the pinnacle. For players south of the border, a sky blue jumper was merely a step into the Kangaroos.
Yep – Russian spies.
And who was there in '92 taking in every last word?
Bradley Scott Fittler.
Game II could go anywhere.
The Blues have fullbacks and five-eigths in the centres, formless halves and a baby in the starting front-row Fittler just compared to Petero Civenociva.
At the end of the day, you have to get on board. Your writer is jumping on and praying for the best.
Let's hope the brilliant madness of Fittler/Gould pays off on Sunday.
@woodward_curtis