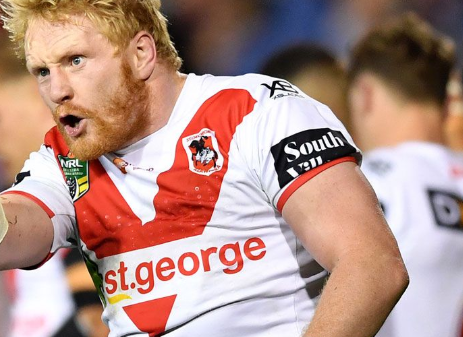 James Graham refuses to blame de Belin saga for Dragons form slump
May 22, 2019
St George Illawarra leader James Graham has refused to blame the Jack de Belin saga on the huge 45-12 loss to Newcastle last weekend in Mudgee.
"I don't think it is the entire reason why we lost the game on Sunday," Graham said. 
"I think Friday's verdict, although no one knew which way it was going to go, it probably did knock the wind out of a couple of people's sails, to be honest. But I don't attribute the performance on Sunday to that."
Graham then gave an odd prediction for the team's future.
"You have two choices, really. You can either try and make things better or you can try and make things worse. There is a lot worse that you can go to, there is. But individually and as a group we can try and make things better or we can make things worse. I doubt it is going to stay the same."