Hollywood's greatest directors couldn't put together the drama our great game creates
BY CURTIS WOODWARD
@woodward_curtis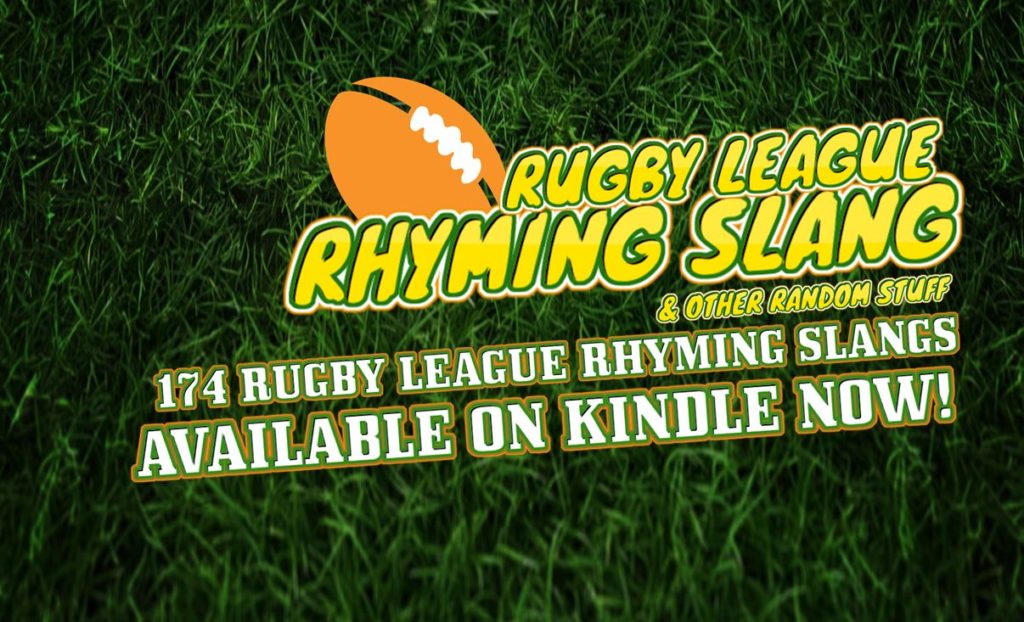 Put Steven Spielberg, Quentin Tarintino, Martin Scorsese and James Cameron in a room. Give them a week and they still wouldn't come up with something as beautifully dramatic as rugby league.
For all the magic of this weekend, all the fun, all the excitement, for all the colour and jerseys filling up pubs around Brisbane – the game will always be our hero and our villain.
The chaos theory "is a branch of mathematics focusing on the behaviour of dynamical systems that are highly sensitive to initial conditions."
Cough… you mean rugby league, right?
It's easy to hide in your own backyard but Magic Round has brought the rugby league world to one location. Nowhere to run, now.
Tarantino rolls back in his seat.
"Paul Gallen," he begins, "let's start with Paul Gallen."
Queensland's most hated man. The punching bag for banana benders for all eternity. In his last visit north of the border, let's give him a try and really make their blood boil. You can almost see Gallen on the plane, his face screwing in knots as the bird crosses from Tweed Heads to Coolangatta.
Gallen doesn't only score the try. He kicks the goal and presses the finger to his mouth. Darth Vader, Freddy, Doctor Lecter, Gallen.
Bravo! Encore!
Then Wests Tigers and the Penrith Panthers roll in.
Ivan Cleary, the saviour of Wests Tigers, everybody on the bus?
Good, grand, great!
Wests Tigers fans had good reason to believe in what Cleary was doing at their club. But just like that, with a click of the fingers, he's gone. Back to the Panthers to pack young Nathan's lunch.
The Panthers were horrendously bad.
Wests were sensational in the first half.
After the hell the Panthers have been through in recent months, Friday night's match review session is another video they won't want to watch.
Injured Wests Tigers playmaker Josh Reynolds took a whole bunch of shade out of his back pocket while on Triple M post-match and pondered thoughtfully: "I wonder if there are any Tigers fans out there feeling sorry for Ivan Cleary?"
As legendary pro wrestling commentator Jim Ross would say, "chokeslam! chokeslam! chokeslam!"
Penrith has never looked worse on the field.
Wests Tigers embarrassed them.
It was the age old story of revenge… served bitterly cold by Wests Tigers.
Cameron bursts from his seat, "I like it, I love it, we're doing that!"
Then Spielberg slowly unzips his leather jacket, revealing a t-shirt with Wayne Bennett's jagged smile splashed across it. The Caesar of Brisbane, slain by his own club. Replaced by Anthonodus Seiboldius.
Rome is now burning.
Seiboldius is losing his city.
General Darius (didn't even have to change his name), lays when he should be fighting.
But the Broncos then rise like a phoenix from the ashes.
Rome breathes again.
"You stole my movie, Spielberg!" Ridley Scott rages as he rushes the room.
Brisbane defeat Manly.
There is life yet at Red Hill.
Surely there's no more, Mr. Scorsese?
"What about Dean Pay dropping Rhyse Martin again and Kieran Foran's 23rd return from injury?"
Good, good, good.
Parramatta against Melbourne?
Kodi Nikorima – at Brisbane in a Warriors jersey…
The unlikely top four clash between the billionaire Sydney Roosters and the $2 steaks in lime green?
Give us one of those steaks, any day.
Or Cody Walker on his way to a State of Origin jersey as his Rabbitohs clash with the Cowboys?
This is magic.
Total chaos.
It isn't a theory – it is rugby league.
Screw Hollywood.
@woodward_curtis