Fifty of the best rugby league grounds in Sydney
BY STAFF WRITERS
Is there anything better than leaning on the fence, beer in one hand and meat pie in the other, barracking for your favourite team on a Saturday or Sunday afternoon?
Rugby league and Sydney… Sydney and rugby league.
So much history and so many great venues – big and small.
We've compiled a list of the 50 best rugby league grounds around the city.
Some are obvious – like the brand new Bankwest Stadium or ANZ Stadium at Homebush while others are a little more off the beaten track. We'll explain as we go, don't worry.
And let us know if we've missed one!
Honourable mentions go to: Warina Oval (Berowra), Fairfield Park (Fairfield), C.V Kelly Park (Toongabbie) and Tantallon Oval (Lane Cove North).
50 OF THE BEST RUGBY LEAGUE GROUNDS IN SYDNEY
Bankwest Stadium, Parramatta: The brand new stadium at Parramatta has set a lofty benchmark for future stadiums.
ANZ Stadium, Homebush: Home of NRL grand finals and State of Origin. Loved by all when full, despised by all the rest of the time.
Sydney Cricket Ground, Moore Park: The spiritual home of rugby league. Some of the game's greatest moments happened here.
Leichhardt Oval, Lilyfield: Still an event any time Wests Tigers bring a game to the former home of the Balmain Tigers. You've got to do a Sunday afternoon at Leichhardt Oval.
5. Campbelltown Sports Stadium, Leumeah: Underrated venue sitting at the end of the M5 Motorway. Close to public transport. A good facility which will get further upgrades from the new owners of the Macarthur A-League club.
6. Panthers Stadium, Penrith: Another cracking suburban ground. Also plenty to do across the road at the leagues club after the game.
7. Netstrata Jubilee Stadium, Kogarah: Made famous by the likes of Reg Gasnier, Johnny Raper and Ken Kearney. Make the walk down from the Carlton train station like the hundreds of thousands of fans before you.
8. PointsBet Stadium, Woolooware: How many clubs can say their leagues club is attached to their grandstand? You can see into the ground (just) from the TAB or the pokies at the southern end.
9. Henson Park, Marrickville: The ancient Henson Park has made a comeback in the last decade. Sipping craft beer while rubbing bacon wax into your moustache at Henson on a Saturday is now the trendy thing to do. Who doesn't love the Newtown Jets?
10. North Sydney Oval, North Sydney: Home of another foundation club in the North Sydney Bears. You can catch them in the NSW Cup as well.
11. Belmore Sports Ground, Belmore: An odd looking stadium with limited seating at the southern end, a massive hill on the east, the famous train line north and the big old grandstand which is as deep as it is wide. Catch the train in and experience some of the local food in and around Belmore. A great place.
12. Brookvale Oval, Brookvale: Hard to get to for opposing fans but can make a real noise when Manly are rocking.
13. Redfern Oval, Redfern: The home of the Rabbitohs who are taking all their NSW Cup fixtures back there in 2019.
14. Windsor Sports Complex, Windsor: Brilliant little stadium which is home to the Windsor Wolves, formerly of the NSW Cup.
15. Coogee Oval, Coogee: Gorgeous little ground in the heart of Coogee.
16. Marconi Stadium, Bossley Park: Known to host an International rugby league match or two. Home of the Marconi Mustangs. If you love a feed, Club Marconi is just next door.
17. Wentworth Park, Glebe: Talk about rugby league nostalgia. It's now mostly for greyhond racing with the footy field inside the track.
18. Burrows Park, Clovelly: There aren't many grounds that can lay claim to a view like the one below.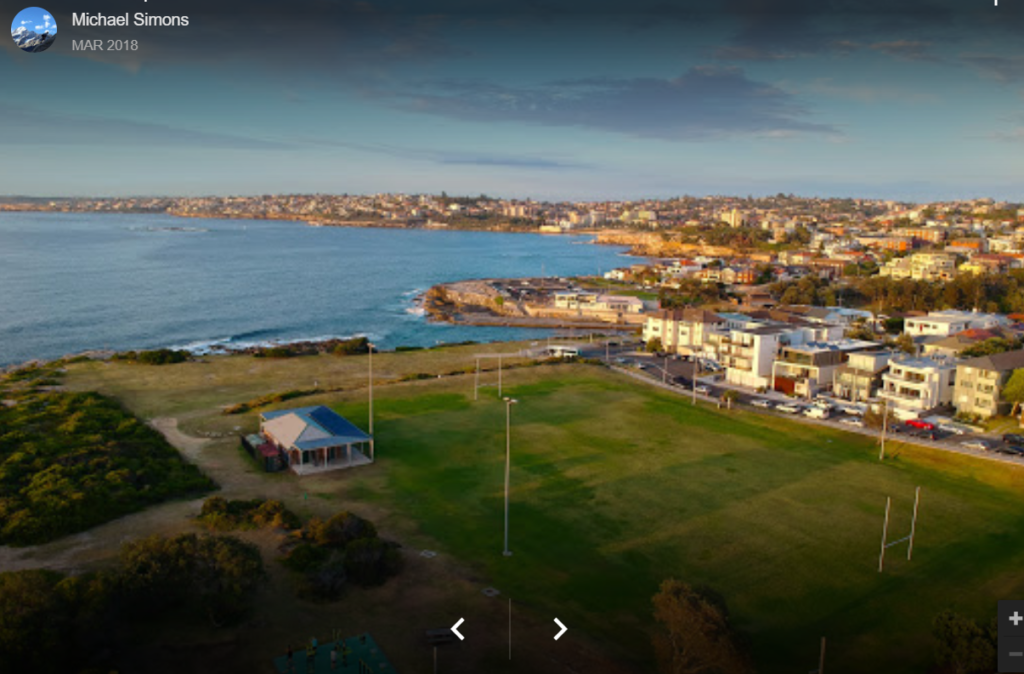 19. Lidcombe Oval, Lidcombe: Who needs a time machine when you can walk into the sheds at Lidcombe Oval. If those walls could talk.
20. St Marys Leagues Stadium, St Marys: Brilliant little boutique venue with good food and beer right next door.
21. New Era Stadium, Cabramatta: Host of the annual Cabra Nines tournament and home of to one of Sydney's great clubs.
22. Birchgrove Oval, Birchgrove: They call it the birthplace of Aussie rugby league but you can still catch games down there!
23. Erskineville Oval, Erskineville: Original home of the Newtown Bluebags.
24. Ringrose Park, Wentworthville: Get down to Wenty Leagues for lunch before heading across to Ringrose to watch Parramatta's feeder club go at it.
25. Waverley Oval, Bondi: Footy. Bondi. Sleep. Repeat. We could get used to that.
26. Bexley Oval, Bexley: Home of mighty Hurstville United RLFC. But the star attraction is the picturesque little grandstand which is over 100 years old.
27. H.E. Laybutt Sports Complex, Arndell Park: Sensational little grandstand for media, officials and fans.
28. TG Millner Sportsground, Marsfield: Home of the Ryde-Eastwood Hawks. Better known as a union venue but top place for a beer and some footy.
29. Chatswood Oval, Chatswood: Used rarely these days by rugby league but still a great little place.
30. Hurstville Oval, Hurstville: Former home of the Dragons with plenty of history to go with it.
31. Kensington Oval, Kensington: Standing alongside Anzac Parade, Kensington Oval still hosts Souths Juniors games.
32. Bil Delauney Reserve, Revesby Heights: Sitting directly beneath a steep incline of what looks more like rainforest than scrub only a few metres from the sideline, the ground is also hidden from traffic by hundreds of trees.
33. Sir Thomas Mitchell Reserve, Dundas Valley: Another field tucked away by mother nature. Make sure you don't forget your coat in winter. Looks cold!
34. Marrickville Oval, Marrickville: The forgotten footy ground in Marrickville.
35. Aubrey Keech Reserve, Hinchinbrook: The new home of the Mounties club. Plenty of space for the kids to run free – particularly on NSW Cup game days where you'll usually find jumping castles down the southern end of the field.
36. Scylla Park, Como: You can't run out of the stadium here but you sure can fall in the drink if you're not careful. Georges River sits right next to the field.
37. McCredie Park, Guildford: Once you're finished at old McCredie Park, get across next door to Guildford Leagues for a few cold ones.
38. Hammondville Oval, Hammondville: There's not many places you can sit having a beer on a licensed premises and watch the footy next door while your kids hang out in the petting zoo.
39. Renown Park, Mortdale: Home of the legendary Renown United footy club that has produced names like Reg Gasnier, Billy Smith and Johnny Greaves.
40. Holy Cross Ryde, Ryde: Located on the Holy Cross College grounds boasting a large hilled area on the western side.
41. Worrell Park, Ruse: Sprawling hills wrap around three quarters of the ground. A concreted grandstand and change rooms sit on the Junction Road entrance side.
42. Sutherland Oval, Sutherland: The original home of the Cronulla Sharks but now the home of Sutherland Loftus United.
43. Terry Lamb Complex, Chester Hill: Named after local product and Bulldogs legend Terry Lamb.
44. Mascot Oval, Mascot: Hugging the corners of O'Riordon and Coward Streets in Mascot, a mural of kids playing footy sits just outside the entrance to the ground.
45. Bradbury Oval, Bradbury: If you're ever driving through the centre of Campbelltown on Oxley Street, you would have noticed Bradbury Oval on your way toward Appin.
46. Waterloo Oval, Waterloo: Famous old football ground used by both rugby codes. An old grandstand sits at the northern end and is mostly locked in by surround trees. Redfern Oval is just a few blocks away.
47. Yarra Oval, Phillip Bay: Home of Le Perouse United, this pearler is only a stone's throw from the beach. Who needs showers after a game when you can jump straight in the ocean?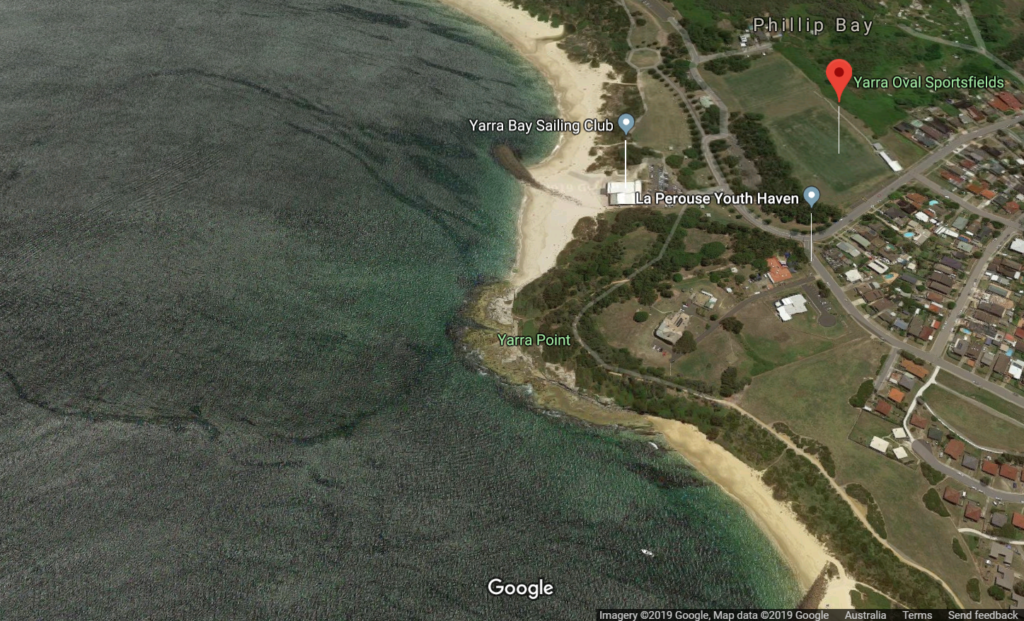 48. King George Park, Rozelle: One half of the ground is blanketed by bush. On the other, only a bike track separates the field from the Parramatta River.
49. Five Dock Park, Five Dock: Apart from a cosy little grandstand, Five Dock Park isn't that amazing to look at. But imagine running onto the field and having a perfect view of the Sydney skyline? Awesome view.
50. Federation Forest, Mount Druitt: The most hippy sounding venue on our list was only just constructed recently at a cost of $5 million. The complex boasts two adjoining fields, with a really cool looking canteen, change rooms and car park.