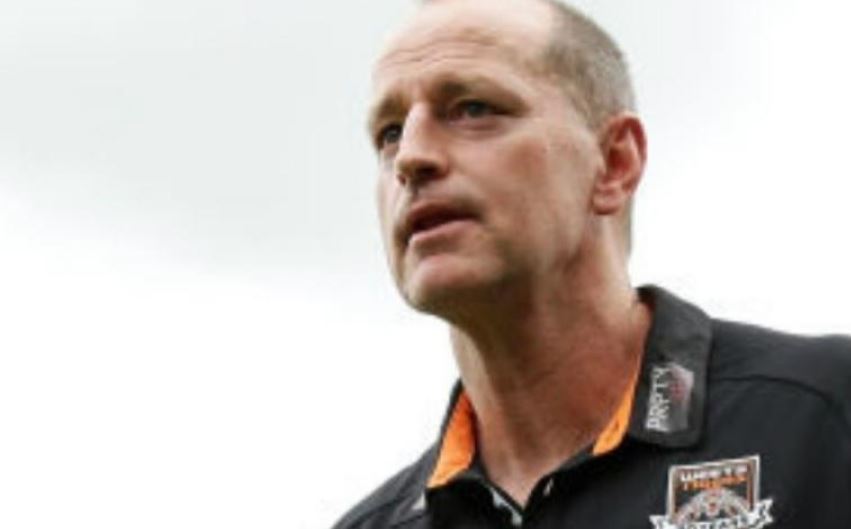 The 123 days, 9426 kilometres of torture that spells doom for Wests Tigers in 2019
April 23, 2019
BY CURTIS WOODWARD
@woodward_curtis
Wests Tigers will live up to their tag as the nomads of rugby league in the coming months with fixtures scheduled for Tamworth, Melbourne, Townsville, Canberra and Newcastle.
Sure they will return to Sydney several times in this period but not once will they play at traditional home grounds – Campbelltown Stadium or Leichhardt Oval.
The club will not play another match at either of their spiritual homes until August 1 when they face North Queensland at Leichhardt.
That's 123 long days without any real home ground advantage.
In those 123 days, Wests Tigers will play in Sydney on six occasions including four games as the "home" team at Bankwest Stadium. And one of those four is against none other than the Eels. Wests Tigers also face heavyweights Sydney Roosters at the Sydney Cricket Ground and South Sydney at ANZ Stadium.
It's a massive few months for a club clinging to its positive start to 2019.
Many tipped Wests Tigers for the win yesterday or at the very least thought it was going to be a lot closer than it was.
Parramatta demolished Wests Tigers 51-6.
Wests Tigers looked tired.
Is Coach Maguire's brutal fitness regime hurting them already?
"Plain and simple they outplayed us today – we need to look at why and what," Maguire said after the hiding.
"That's what defence is all about, how you turn up together and how you connect and we didn't do that . We just didn't turn up and put our shoulders in and we're all accountable for that."
The warning signs were there way before a ball was kicked at Bankwest.
They started at Campbelltown when they were embarrassed by the battling Canterbury Bulldogs.
We all know how bad Penrith is travelling but they were still good enough to jag the win the following week in a game Wests Tigers should have won.
And if it wasn't for some miracle play from bench forward Michael Chee Kam, the bumbling Broncos probably win at Suncorp last week too.
The next 123 days could obliterate Wests Tigers' season.
At least they'll get their Frequent Flyer miles up and it begins this weekend with a 814 kilometre round-trip to Tamworth.
In total, they'll do 9,426 kilometres in this period.
By the time they host North Queensland – it will be have been 138 days since their last appearance at Leichhardt.
Wests Tigers have one more match at Campbelltown for the season when they tackle Newcastle on the 24th of August. That's 146 days between drinks.
Bankwest Stadium is an amazing new venue and you can't blame a club for taking the quick buck.
But don't blame anyone else when you miss the finals again too.
@woodward_curtis