Sold! Why the Sydney Roosters can destroy history and win back-to-back premierships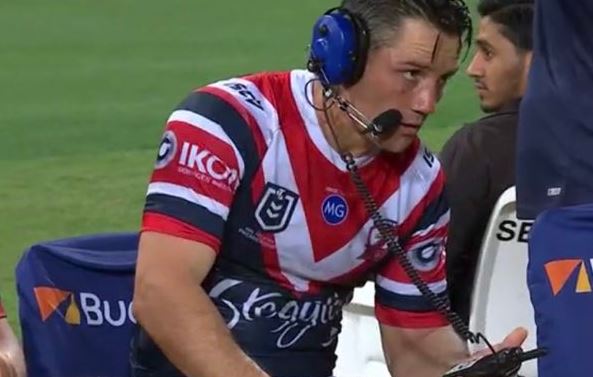 BY CURTIS WOODWARD
@woodward_curtis
It took the Brisbane Broncos 31 long years to make their first appearance on the hallowed turf of the Sydney Cricket Ground. After their horrid performance against the Sydney Roosters on Thursday night, they'll be hoping it's another three decades before they have to come back.
Apart from one weekend where rising star Tevita Pangai Junior single-handedly ripped apart the North Queensland Cowboys, Anthony Seibold's Broncos have looked horrible. Listless. No leadership. They look like a side going through the motions and it's only round four.
Their forwards were overpowered, their halves missing, outside backs spooked and their captain and fullback appeared two yards off the pace.
Coach Seibold has returned to Queensland as a saviour but realistically, this is not his side. If he's the coach so many think he is, Kodi Nikorima and Anthony Milford won't be his halves in 2020. The problem is, there's so long to go in 2019.
But enough about the hapless Broncos.
More about the Roosters.
There's something about Cooper Cronk that makes punters want to write him off.
It happened at the Melbourne Storm. Happened last year too when some believed the Roosters with defensive king Jake Friend at rake couldn't feed him enough good ball to make the Roosters an offensive threat (your writer included).
But they won the competition.
Broken shoulder and all – Cronk.
So here we are in 2019 and the unclimbable mountain that is back-to-back premierships.
It's impossible.
Can't happen.
The Roosters cannot win back-to-back titles.
Well, yours truly is officially on record after that SCG performance, saying they can now put history in a headlock and wrestle it into the dirt.
And that's the thing. It's such a long season. There's so many things that can go against Trent Robinson's side. Yet no side has evolved so quickly, in such a short amount of time as the Tricolours.
You want fact?
Here's one: the Roosters, right now, are playing with more enthusiasm than any other side in the competition.
They are miles ahead of their challengers.
So why are these Roosters more dangerous now?
Let's go the 19th minute.
Sio Suia Taukeiaho takes a hit on halfway, engages the lines and offloads at nineteen minutes and sixteen seconds. In those few frantic moments of play, the Roosters offload the ball four times and then Luke Keary is hit high and the Broncos are penalised.
While Brisbane are arguing with the referee, Cronk takes the tap and goes again.
From that play-the-ball, the Roosters keep it alive and there's five more shifts of the ball. Joey Manu almost scores in the north-eastern corner.
In those 24 seconds, the Roosters had made 50 metres and moved the ball twelve times.
They then shifted back to the middle with three more passes and Taukeiaho almost scores next to the posts.
Like silk, they then go left and kick for the in-goal and get a restart.
On Thursday night, Brisbane looked like 80 minutes of training for the Roosters.
The Broncos have some rebuilding to do.
Pangai Jr's challenge of Jason Taumalolo was colossal but it was merely a band-aid on Seibold's issues at Red Hill.
Seibold could be mumbling Talking Heads on his way back to Queensland on the plane.
"And you may ask yourself…"
"This is not my beautiful house!"
Then there's the Roosters.
You sure they can't fly?
Join The81stMinute Call Team this Sunday from 2pm for Mounties against the Wests Magpies live on steelesports.com.au
@woodward_curtis