'Long-term know-it-all': Premiership-winner rips into journalist Paul Kent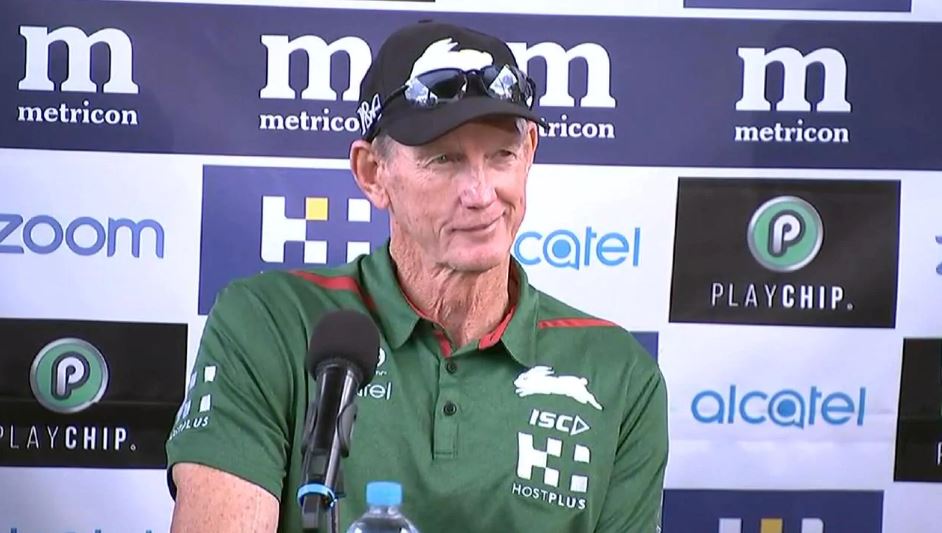 BY STAFF WRITERS
Premiership-winning former State of Origin prop Tony Butterfield has slammed journalist Paul Kent in his latest article for The Newcastle Herald, defending legendary coach Wayne Bennett while labeling Kent a "long-term know-it-all".
Without mentioning Kent by name, it's fair to say Butterfield was referring to a recent article by Kent titled: 'How Cheating Coaches have created 'Ugly' NRL'.
"The NRL has turned into an ugly mess again — with the edict given to referees to swallow the whistle backfiring because of coaches' determination to cheat," Kent's story begins.
Matty Johns puts Bateman in top class of English imports after wonder start to 2019
Butterfield was quick to fire back telling Kent to 'show some respect'.
"I had to laugh last week where a long-term know-it-all had a crack at the great Wayne Bennett about his concerns the rules are being manipulated by both player and officials more than ever," the former State of Origin prop wrote.

"The "expert" decided somehow that he knew more than the coach, proceeding to dress him down in his weekly witch-hunt.
"My advice – show a little respect. Leave the game's evolution to those who've actually played it."
Wests Magpies 'Return to Lidcombe' this Sunday on Steele Sports