Gutsy loss to the Storm could be the making of the once mighty Warriors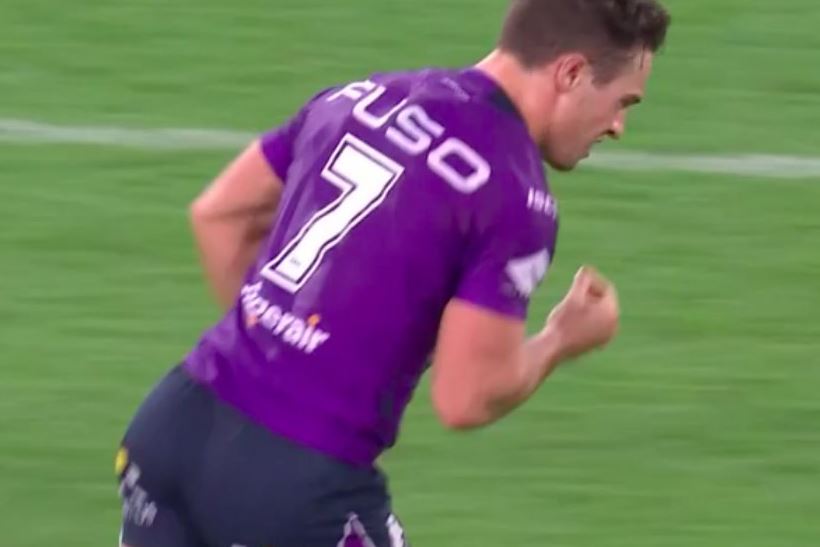 BY CURTIS WOODWARD
@woodward_curtis
Nobody is going to read this. Not worth the clicks it's written on. Unless you are a diehard ex-pat Kiwi or living in New Zealand and a dead set rugby league nerd, what's the point of even putting this together?
What time is it in New Zealand right now, anyway?
But the Warriors deserve it.
They lost a game they should have won on the Sunshine Coast against South Sydney two weeks ago and wilted against an under strength North Queensland at home in round six.
Yeah, no Blake Green last week.
Even worse without their superstar leader Roger Tuivasa-Sheck in Melbourne.

Stephen Kearney named rugged second-rower Tohu Harris at halfback. And yep – even fed the scrums.
The script said the Storm by a million.
Recent Anzac Day form, namely Melbourne's 50-10 demolition last season, said the Warriors shouldn't have got close on Thursday night. The Storm were also coming back from a loss, albeit against the Sydney Roosters, in front of their own fans last weekend.
Yet the Warriors surged.
It was simple.
Run hard, tackle harder and do what the Storm won't do.
It was the old Storm game plan against the new Storm.
The Warriors desperately held on like it was an individual challenge. Every player found something else. On every play, on every set, every time Melbourne's stars got the ball, the Warriors came back.
They held their line and as time dissipated, the Warriors found something else.
The Warriors led by two points with eleven minutes to play.
And then, finally, the remnants of a white flag.
Peta Hika lost the ball.
Melbourne attacked again.
Turnover – Warriors ball.
It's hard to explain how hard it is, in the defensive line with the legs burning and your heart churning, to push again. To realise the mighty Cameron Smith is peering into your soul as he's about to pick up the ball.
Will Smith challenge you?
The man next to you?
How much do you trust your teammates?
Where's Munster, Vulivalu, Ado-Carr, Asofa-Solomona?
Your eyes are glazed, you can barely speak. You are not meant to win this game. AAMI Park and all its fans are sweating on your every mistake.
And then – Munster slots a penalty goal.
All even.
Even worse, Brodie Croft kicks a field goal.
Screw the game!
The greatest game of all?
How dare you do this?

Melbourne weren't great but you can only play what's in front of you. The Warriors have never been as gutsy. This is a performance they can hang their hat on.
If the Warriors, when they get Tuivasa-Sheck and Green back, are serious, they'll look back on this game.
Rugby league can be a heartless demon.
On Anzac Day, it went to Melbourne.
The Warriors have always been the flashy, hot stuff, confidence team.
They can't or won't be that any longer.
This defeat could be the greatest thing that ever happened to the Warriors.
If they realise what they just lost.
@woodward_curtis
Wests Magpies 'Return to Lidcombe' this Sunday on Steele Sports