Roosters against Souths? Nah! Nothing as good as Penrith versus Parra in rugby league heartland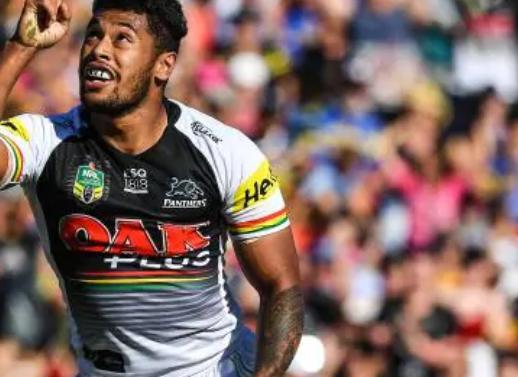 BY CURTIS WOODWARD
@woodward_curtis
We might as well all get ready for it now – the glamorous Tricolours of Bondi against Russell Crowe's 'pride of the league' and a sparkly-eyed man. Shockingly, it's a game between two teams nobody else really likes.
You have the Sydney Roosters – perennial grand finalists – lattes, sombreros and a chairman worth billions.
And the Rabbitohs – once everybody's second side – now a powerhouse with names like Burgess and Inglis and a Hollywood A-lister as owner.
Retired male models like Anthony Minichiello and Craig Wing will tell us how fierce the battles in rugby league's oldest rivalry were, how they still are and to get ready for "battle".
We'll hear all about the warrior Cooper Cronk from the mean streets of Mosman, G.I's redemption, Rusty's Book of Feuds.
Then they'll run out onto a cricket ground where they play VFL and all the while we're meant to be impressed.
The reality is, the National Rugby League's opening weekend of 2019 should be all about another local derby. One between clubs that represent the people in a rugby league hotbed. Two organisations that proudly stand for those that live and breathe the game.
Penrith against Parramatta.
The Panthers versus the Eels.
"I don't hate the Parramatta players, just the team they represent," Panthers centre Michael Jennings said in 2011.
Funnily enough, he'll run out on Sunday in blue and gold.
And while corporates entertain champagne-sipping clients at the SCG on Friday evening, a kid sits on the train at Pendle Hill, in his brand new Eels jumper, a footy under his arm. At the same time up the M4, brothers in their Rooty Hill backyard imitate Nathan Cleary, DWZ and Waqa Blake.
If you're born at Nepean Hospital, Nathan Hindmarsh was overrated. Born at Westmead? Royce Simmons can keep his bloody schooner!
It's instilled into the very veins of the local teams they play for: Guildford Owls, St Clair Comets, Rouse Hill Rhinos, Minchinbury Jets.
And if you're lucky enough to play junior representative footy for either club, you learn pretty quickly that there's only one game you truly look out for.
On Sunday, Panthers Stadium will be bursting at the seams with fans from the game's heartland.
The visiting Eels, seemingly forever rebuilding, dragged down by the glory of the 1980's.
And the Panthers – a juggernaut – no longer little brother.
According to Fox Sports, since 1967, these teams have played 96 times with Parramatta leading the head-to-head with 56 victories.
At Penrith Park, wins are split at 23. Many of those Eels triumphs came back in Penrith's early days when there was no doubt about who the boss in western Sydney was.
Things have changed slightly since then.
The Roosters versus Souths is good and that but enough already.
We've had ten years of it rammed down our throats.
The Panthers against Eels on a Sunday afternoon will be the centre of the rugby league universe and that's the way it should be.
@woodward_curtis