Former Panthers star Matt Adamson says he's had a whopping 33 operations
BY STAFF WRITERS
Former Australian and New South Wales tough man Matt Adamson has revealed the full extent a career in rugby league can take on you and says he wished he picked cricket over footy when he was younger.
Writing on his LinkedIn account, the former Penrith Panthers star says he has had a staggering 33 operations since making his first grade debut with Parramatta back in 1990.
He also mentioned a former cricket teammate who went on to do a few things under a Baggy Green cap.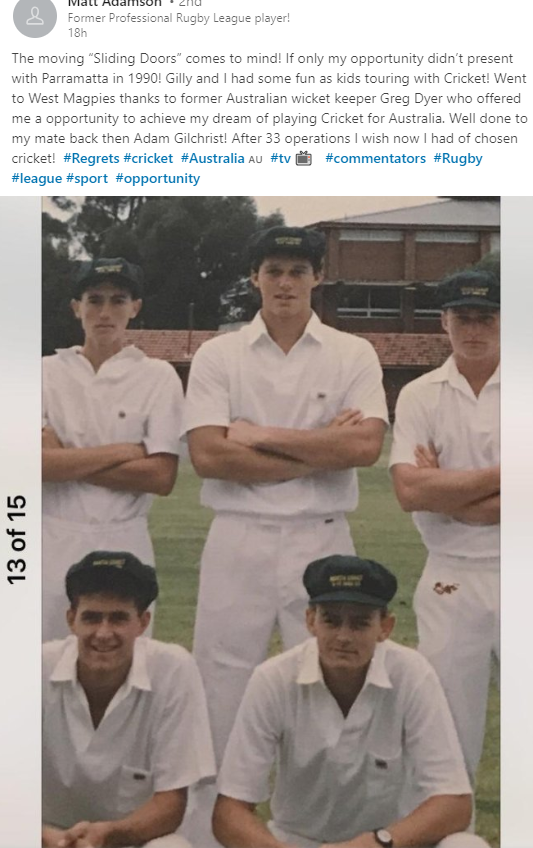 "The moving "Sliding Doors" comes to mind! If only my opportunity didn't present with Parramatta in 1990!" he wrote.
"Gilly and I had some fun as kids touring with Cricket! Went to West Magpies (cricket club) thanks to former Australian wicket keeper Greg Dyer who offered me a opportunity to achieve my dream of playing Cricket for Australia.
"Well done to my mate back then Adam Gilchrist! After 33 operations I wish now I had of chosen cricket!"
Adamson played 175 first grade games at Penrith, Canberra and the Eels.