Why the people's game of rugby league continues to grow even when scandals hit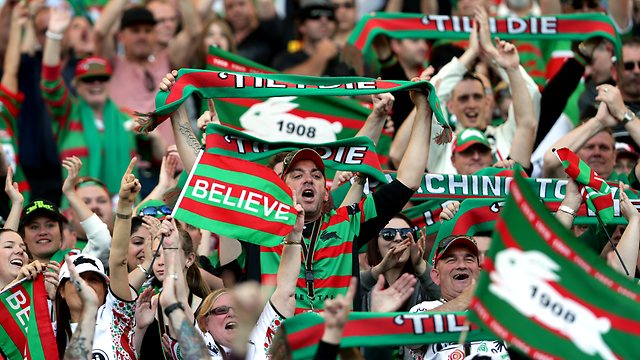 BY CURTIS WOODWARD
@woodward_curtis
'How many more scandals can the NRL handle?' That was the burning question and the title of a story that ran on popular opinion website The Roar after another off-field indiscretion.
Another black eye for the game. Time to bunker down and batten down the hatches. What is wrong with these players? How dare they!
It's a great question – how many more scandals can we take?
It seems we still underestimate our game. That story, written by Ryan O'Connell, was published way back in 2011 after perennial pelican Anthony Watts was charged with assault.
We were talking about the same problems eight long years ago. That's not saying we've had eight straight seasons of constant scandal but it shows just how resilient our sport is. It doesn't make it alright to sexually assault women, drink drive or physically abuse your partner but the game always regenerates.
It's because our game is the people's and it breathes through us.
Rugby league has never pretended to be anything it isn't. There will be bad eggs in all walks of life. It's society. If found guilty of his alleged crimes, St George Illawarra star Jack de Belin will be devoured whole and as he is banished to his prison cell, so too will our memory of him. That's rugby league. It's bigger than Jack de Belin.
The sport is the bastard child sitting on a throne it never desired.
And it's because of the foundations it's built on that it still thrives when it's being hacked at by a thousand machetes.
It's the working class game.
Tougher than graphene.
People resonate with its problems and push back when rival codes insist on taking its little bit of "market share".
Crisis merchants will tell you otherwise but 2018 was a watershed year for the NRL. While other codes retreated, the NRL grew. It beat the AFL in the ratings, live attendance was up, memberships were up, it had three of the top five rating shows of the year.
All the while, raging infernos lit up social media and news cycles.
The AFL was taking over, rugby league was dead, crisis.
But at the end of the day, the NRL is getting stronger despite the scandals. It does so because the common person, out there in suburbia, understands that there are criminals and bad people everywhere. It isn't a rugby league problem. All we can do is trust the process, ban those that break the law and continue to educate the next generation.
Rugby union is on life support as the disconnect between out-of-touch, smug higher-ups and the Aussie public widens. A-League ratings and crowds are at shocking lows while people in the northern states aren't drinking the AFL Kool-Aid. Fans can see straight through them for what it really is. A hostile takeover and attempted homicide of the sport they cherish.
And while the AFL and their obedient local media are far better at sweeping their scandals under the rug, rugby league rolls on – looking more like a dustbowl of arms and legs than a professional sporting code. But that's its charm. It is chaos. Sometimes downright rude and absolutely ridiculous. But it works.
Rugby league is the people's game.
A sport that gains momentum even when it's trying to drag itself down.
@woodward_curtis