Remember the legend of one-hit American Greg Smith?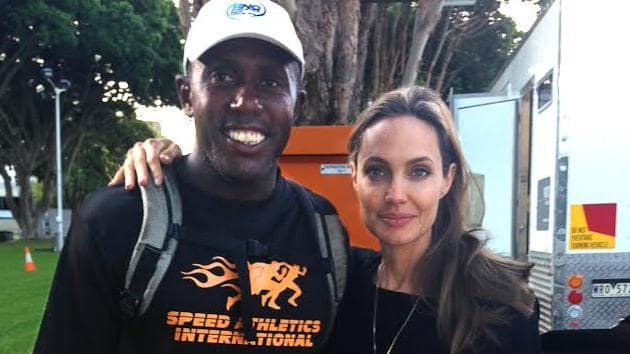 BY STAFF WRITERS
Remember the legendary story of American and former Philadelphia Eagles flyer Gregory Smith and his one and only match in the NRL for the Newcastle Knights?
Smith impressed the Knights and their coach at the time, Warren Ryan, so much that they offered him a deal in the summer of 1998.
Before he knew it, Smith was in the Newcastle team to take on Canterbury, at the Olympic stadium.
It would be his only showing in the top flight and he'd quickly disappear into the wind.
Funny thing is, technically, Smith never played an NFL game but was on the Eagles squad before being cut.
It is, however, safe to say his outing for the Knights against Canterbury wasn't very good and that's being nice to Greg.
But in fantastic news, we can reveal Smith actually lives in Sydney and runs an athletics program in Blacktown called 'Speedcity Training' and even helped Hollywood superstar Angelina Jolie on her 2016 blockbuster movie, Unbroken.
After all these years, the story of Greg Smith still gets plenty of airtime over a few cold ones at pubs right across our great land.
Yet it's hard to blame Smith.
He was a Philadelphia Eagle (for a little while) and it wasn't his fault Warren Ryan dropped him straight into the NRL after only a handful of games.