"Pack of c****": Kevin Walters' wife destroys Broncos on social media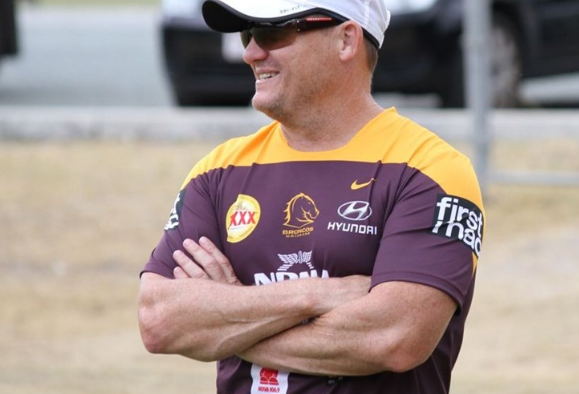 Narelle Walters – wife of Queensland State of Origin coach and Brisbane legend Kevin – has given it to the Broncos club, labeling them a "pack of c****".
The social media outburst comes after her husband recently missed out on the Broncos head coaching gig to Anthony Seibold. Adding fuel to the fire, wife of Kevin also accused the Broncos of stealing a tag line Kevin used in his presentation to Brisbane officials during the hiring process.
"Better Never Stops" is now being used on Broncos advertising and marketing around the city of Brisbane – a direct line used by Kevin in his PowerPoint slides.
"Driving around the city today, I noticed the Broncos have launched their 2019 marketing campaign. The exact theme Kevin presented in his 'interview,'" Narelle said.
"What's the collective term for a group of horses/broncos? A team? More like a pack of c***s."
The Broncos denied any wrongdoing and said they had penciled in the line long before Walters was interviewed.
Mrs Walters later posted: "I'd like to clarify that I'm not suggesting that we hold IP rights to that cliché. There are rarely new ideas in sport marketing. In truth we borrowed it from the 2012 GB Olympic team," she wrote. "I was simply expressing my frustration at the coincidental timing."