'I don't think he's going to listen': Nathan Brown puts Ponga All Stars outing in perspective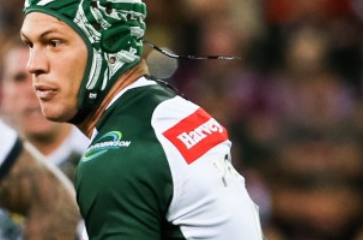 Newcastle coach Nathan Brown isn't fazed by criticism of star Kayln Ponga's performance in the All Stars clash on the weekend.
The Māori's were completely outplayed by the Indigenous team with Ponga playing minimal minutes due to a shortened pre-season.
"I don't think any coach is going to be too worried about how a certain player played in that game," Brown said.
"As for any criticism of KP, it won't worry him.
"He doesn't listen to anyone when they tell him how good he is so I don't think he is going to listen to them when they tell him he's bad."
Brown said Ponga would slide back into the Knights system next to the highly experienced Mitchell Pearce.
"Obviously, he is going to be alongside Mitchell (Pearce) for us and in familiar surroundings with combinations he is used to.
"As it was, Stacey (Jones) did what we asked him to do and only played him for a short period because of his interrupted pre-season after surgery.
"So he wasn't out there long enough to get any real flow of the game."
The Knights play St George Illawarra this weekend at Kogarah as pre-season continues.