Can our cricket commentary teams please give the AFL love-in a rest? Rugby league fans thank you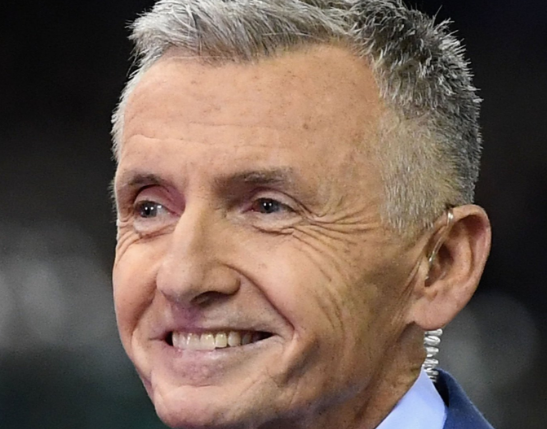 BY CURTIS WOODWARD – COMMENT
@woodward_curtis
Back in the day, those that lived north of the Murray River only had to put up with so much Aussie Rules "chatter" in Channel Nine's cricket commentary.
Every once and a while, Victorian tragics Bill Lawry or Shane Warne would slip something through about the Melbourne Cricket Ground or Warney's short-lived lower grade career at St Kilda.
But the landscape in 2019 is oh so different. No longer does Channel Nine own the rights to our beloved summer of cricket. That honour now sits with Channel 7 and Fox Sports.
For rugby league fans, Channel 7's AFL love fest has been cringe worthy. But it was expected. After all, they do broadcast the AFL in winter. That aside, it's still been excruciating stuff.
What else did we expect when they announced Bruccce McAvaney, James Brayshaw and Tim Lane were all involved?
At least we have Fox Cricket, right?
Nope.
Viewers have taken to social media to hammer Fox for their constant AFL jibber.
One posted: "For the 3rd time this week, I've switched @FoxCricket's coverage of #BBL08 off. The Ian Healy factor as well as constant AFL references are too much."
Bad luck, Heals.
In the opening stages of Day Three at the SCG (that's in Sydney), Warne and fellow Fox caller Mike Hussey began comparing Usman Khawaja (a Canberra Raiders fan from Sydney's West) to some Aussie Rules fella from the Collingwood Blues or Tigers or Abletts.
Know thy audience!
But the infiltration doesn't end there.
Now Channel 9 have replaced Karl Stefanovic and Tim Gilbert on The Today Show with two AFL zealots in Tony Jones and Tom Steinfort (the guy who tried to make NBA superstar Ben Simmons an AFL junior when he was really an NRL junior).
Justin Hodges set to make boxing debut and has one eye on Paul Gallen
WATCH: Is this the worst team song ever?
Oh and Triple M?
The Grill Team is gone and in its place a show headed up by Lawrence Mooney – a bloke who not long ago had his own show on AFL Fox Footy.
Is this NSW? Is this QLD? Or is it a big ol' fashioned AFL circle jerk?
Get used to it league fans.
The barrage will continue for some time.
@woodward_curtis
Header image: @7Cricket Twitter
H