Lost in the limelight: Forgotten players of rugby league grand finals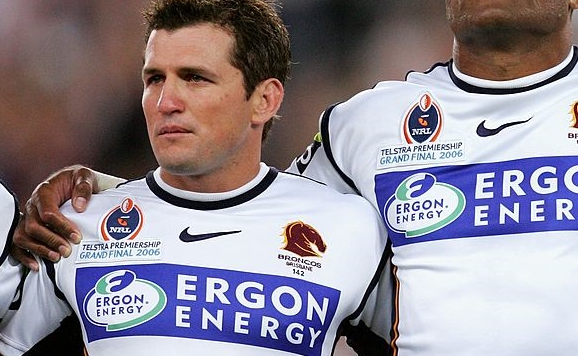 BY CURTIS WOODWARD
@woodward_curtis
Grand final day can be the stuff of legend. For a lucky few, all their wildest dreams come true. Whether it's Johnathan Thurston's field goal, Benji Marshall's flick pass or Andrew Johns to the blindside.
Sometimes, everything works out but there are many others who have been lost in someone else's limelight.
COLIN WARD – 2003
The veteran Penrith Panthers prop was named 18th man as cover in the build-up to the 2003 decider against the Sydney Roosters. Coach John Lang decided it was far more important for Ward to stay with the first grade side in case of an injury in warm-up instead of letting him play in the reserve grade grand final. In the end, Ward missed out on playing in both the NRL and Premier League grand finals and saw no footy on the big day.
SHANNON MCDONNELL – 2005
Wests Tigers winger Pat Richards was considered a long shot of playing in the 2005 grand final after suffering ligament damage to his ankle in the club's win over St George Illawarra in the preliminary final. Young winger Shannon McDonnell trained the entire week on the wing in the lead-up to the big dance only to be told on the eve of the match that Richards was in fact going to play. It was a minor miracle for Richards who went on to set up one of the great grand final tries for five-eighth Benji Marshall.
RUSSELL AITKEN – 2008
Melbourne went into the grand final without their captain and hooker Cameron Smith who had been suspended for a chicken wing. Russell Aitken was on a hiding to nothing. Usually a halfback or five-eigth, coach Craig Bellamy selected Aitken at hooker in Smith's place. The Storm were hammered 40-0 in the grand final by Manly with Aitken never playing another game for the Victorian club.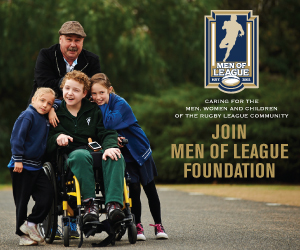 SHANE PERRY – 2006
Allan Langer, Kevin Walters, Darren Lockyer. These are the names that come to mind when you think of great Brisbane playmakers. However in 2006, Brisbane were under the guidance of journeyman Shane Perry. The Queensland native had debuted for Western Suburbs way back in 1999 before a short stint at Canterbury. He hadn't played first grade for five years before Wayne Bennett gave him a lifeline. The Broncos defeated the Storm in the '06 grand final but Perry's name is rarely mentioned. He'd play two more seasons at the Broncos before a swansong for Catalans in the English Super League.
JASON STEVENS – 1993
The big fella would later become a mainstay of New South Wales and Australian teams but in 1993, Stevens was a young prop on the rise and had a monster of a job ahead of him in the grand final. But it was all over in a blink of an eye with Stevens breaking his thumb in the first minute of the match. He wasn't seen again.
VIDEO REFEREE CHRIS WARD – 1999
Most people think referee Bill Harrigan made the decision to award Melbourne a penalty try in 1999 thus handing them the premiership when in fact it was video referee Chris Ward.
PAUL OSBORNE – 1994
With John Lomax suspended from the '94 grand final, coach Tim Sheens handed veteran Paul Osborne a start against Canterbury-Bankstown. Osborne had debuted for St. George back in 1986 but had never reached his full potential. Until grand final day '94. Osborne played a career-best game and retired immediately after the victory.
ELLERY HANLEY – 1988
Regarded as one of the greatest English players in history,Hanley was regarded as Balmain's greatest hope of winning the 1988 decider against Canterbury. That was until Bulldogs five-eigth Terry Lamb clocked him late and high. Hanley was out of the match and the Doggies won.
MARTIN BELLA – 1994
Imagine knocking on from the kick-off and your team giving up a try without touching the ball. That's what happened to Martin Bella who fumbled the first touch of the grand final. David Furner scored a few minutes later and the Bulldogs never recovered. Perhaps It was karma for Terry Lamb's hit on Ellery Hanley.
@woodward_curtis