Cowboys confirm Valentine could be heading Holmes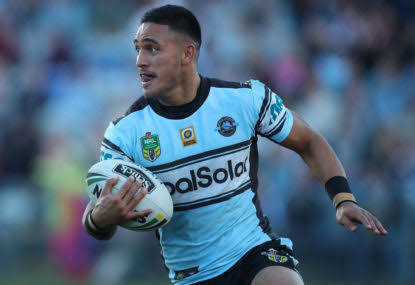 It has been on the cards for some time but now Valentine Holmes' move to North Queensland is one step closer after the Cowboys confirmed they'd be making an offer.
"We were waiting to see if Holmes was still available come November 1 and now that he is, we will have a discussion with his management," Cowboys head of football Peter Parr told The Courier-Mail.
"We will certainly be making contact with his management, Chris and Gavin Orr, and we will see where it takes us.
"We haven't given much thought to what our offer would be, but now that Valentine is on the open market, I will have a discussion with 'Greeny' (coach Paul Green)."
Valentine Holmes gets the party started again!#Origin#NRL pic.twitter.com/FomhH9oBTD

— NRL (@NRL) July 12, 2017
Meanwhile, The Daily Telegraph is reporting Canberra's interest in Warriors great Shaun Johnson who has been told by the Auckland club he can test his value on the open market.